FALL SALE 15% Off Site wide CODE: FALL15
Fall is here and it's time to gear up with the perfect accessories that will elevate your style and keep you organized on all your autumn adventures.
Wristlet Phone Pouch with Wallet
You get fashionable, luxurious style and multifunctionality all rolled into one.
Regular price
$120.00 USD
Sale price
$92.00 USD
Unit price
per
Sale
Sold out
Introducing our exclusive W
ristlet Phone Pouch with Wallet
 - The ultimate solution for hands-free convenience. Our w
ristlet phone pouch
 seamlessly blends timeless elegance and functionality to carry your daily essentials. + Save $28.00 today.
Here's why you'll love it!
Crafted from luxuriously soft high quality vegan leather, our wristlet phone holder features 3 convenient pockets to slide in your phone, passport and any other essentials. Also included is our 3 pocket wallet to hold your cash, credit cards, and ID's.
What makes our phone pouch set so unique, aside from our original designs, is LaVieatrac's exclusive wristlet that have built in high strength rare earth magnets.
Need an extra hand?  Wrap and secure our magnetic wristlet around chairs, shopping cart,  gym equipment, bicycle handle, strollers and so much more. Transition the wristlet into a bike bag or stroller bag, by looping the Mag Strap around a handle. Simply insert the Mag Strap through pant loops to create a modern hip bag, keeping your hands free.
Put an end to the endless digging in your bag!  Wrap and secure the Mag Strap around bag straps such as your purse, backpack, gym bag and luggage. When secured to a backpack, it eliminates the need to take  off your backpack every time your phone rings or you require cash/credit.  You can simply replace your current wallet and toss the phone pouch wristlet into your current bag!
No hooks? Affix it to metal with our high strength rare earth magnets to keep your items off the dirty, sticky floor. Attach the Mag Straps to lockers, file cabinets or in a bathroom. At your favorite restaurant, gym or work, or just slap it on your fridge so you don't misplace your essentials anymore.
No matter where you're headed, our beautiful, sleek phone pouch is great for everyday use, traveling, and any lifestyle you live. We have you covered at concerts, sports, events, even when they prohibit most bags. Our wristlet phone pouch is allowed in.  With plenty of room for your phone and your daily essentials, you can carry it all safely and comfortably with the over the top security clasp.
The possibilities are endless….
Size & Details

Soft Vegan leather

5" wide x 7.25" high

Over the top security with heavy duty hardware

Comes with Mag Strap Wristlet Keychain Long Strap

3 pocket slim wallet

2 side mounts for use with mag strap
Warranty

Satisfaction guaranteed. Return within 30 days receive a refund.
Customers Favorite Uses

Wrapped around shopping cart handles

Attaching to lockers or gym machines

Wrapped around stroller handles

Affixed to side of car while loading groceries

Connect to backpacks, purses, gym bags, luggage, diaper bags

Bicycle handle
Share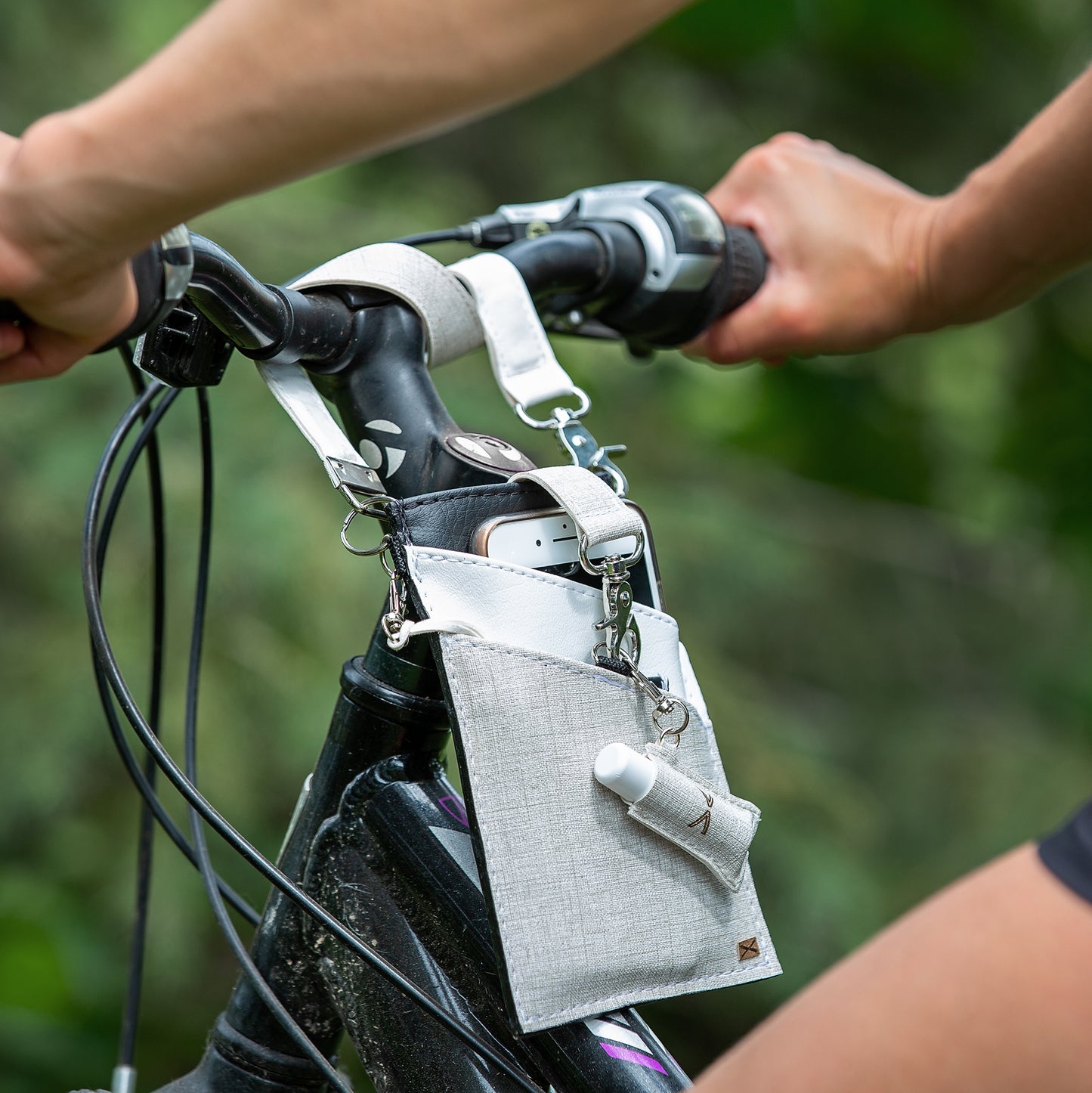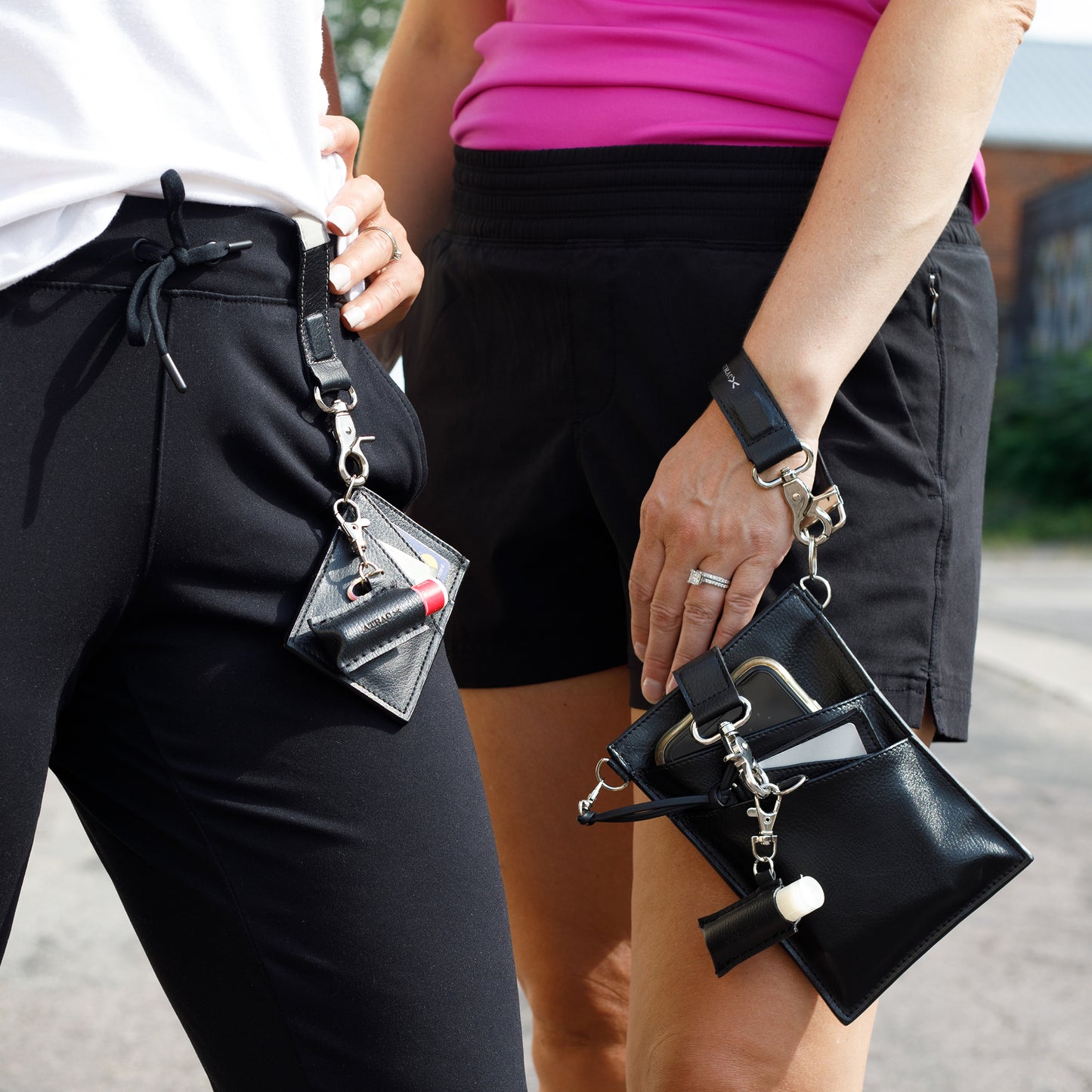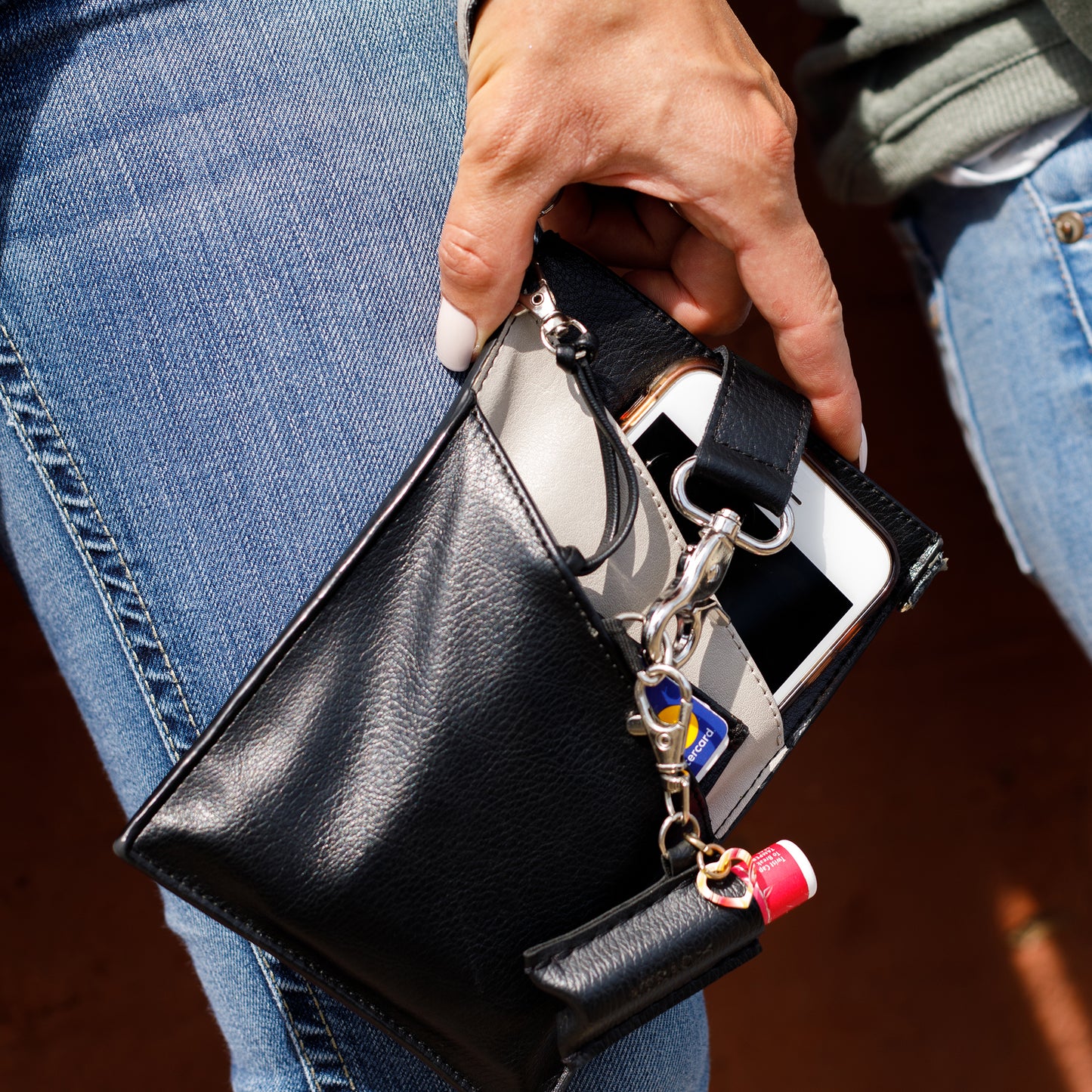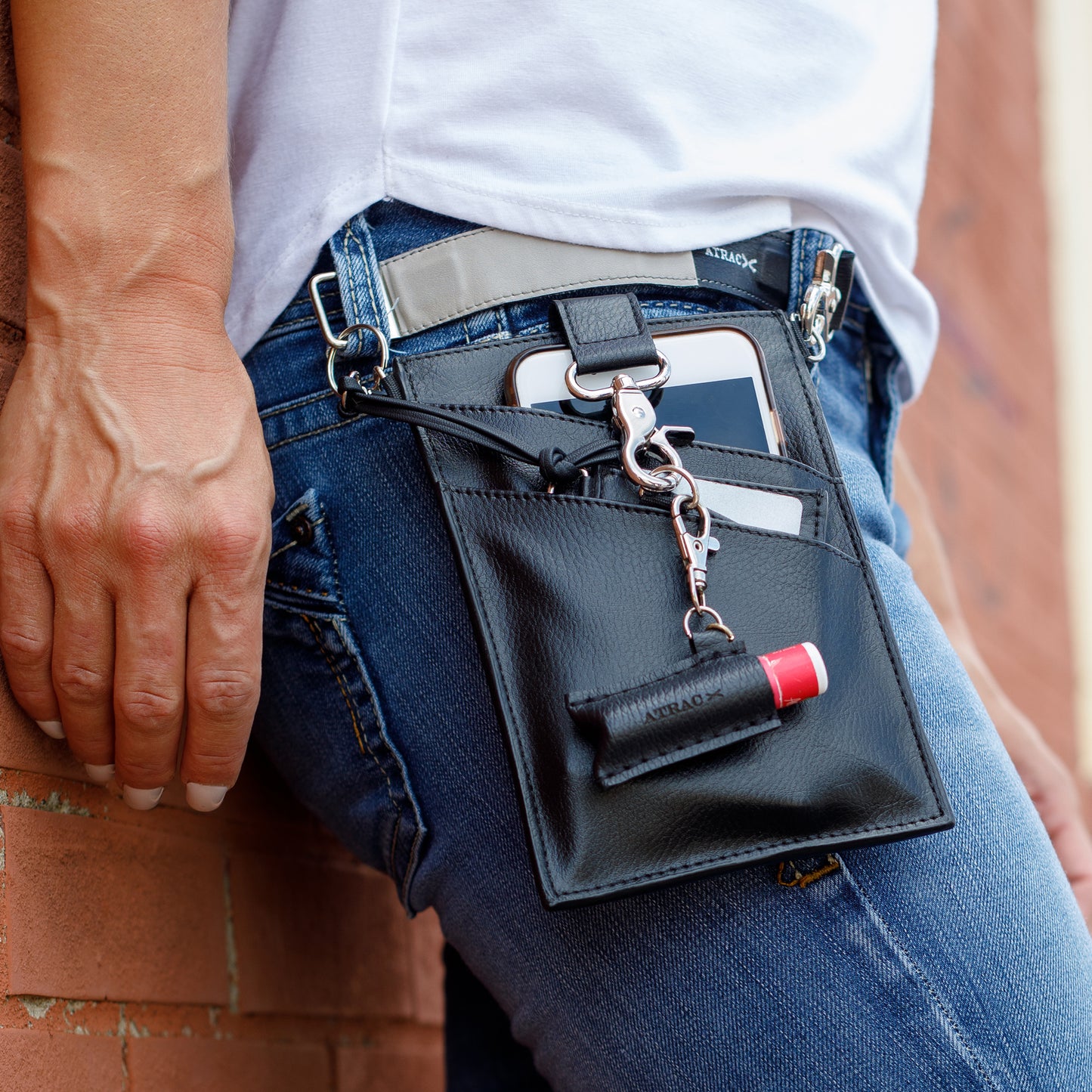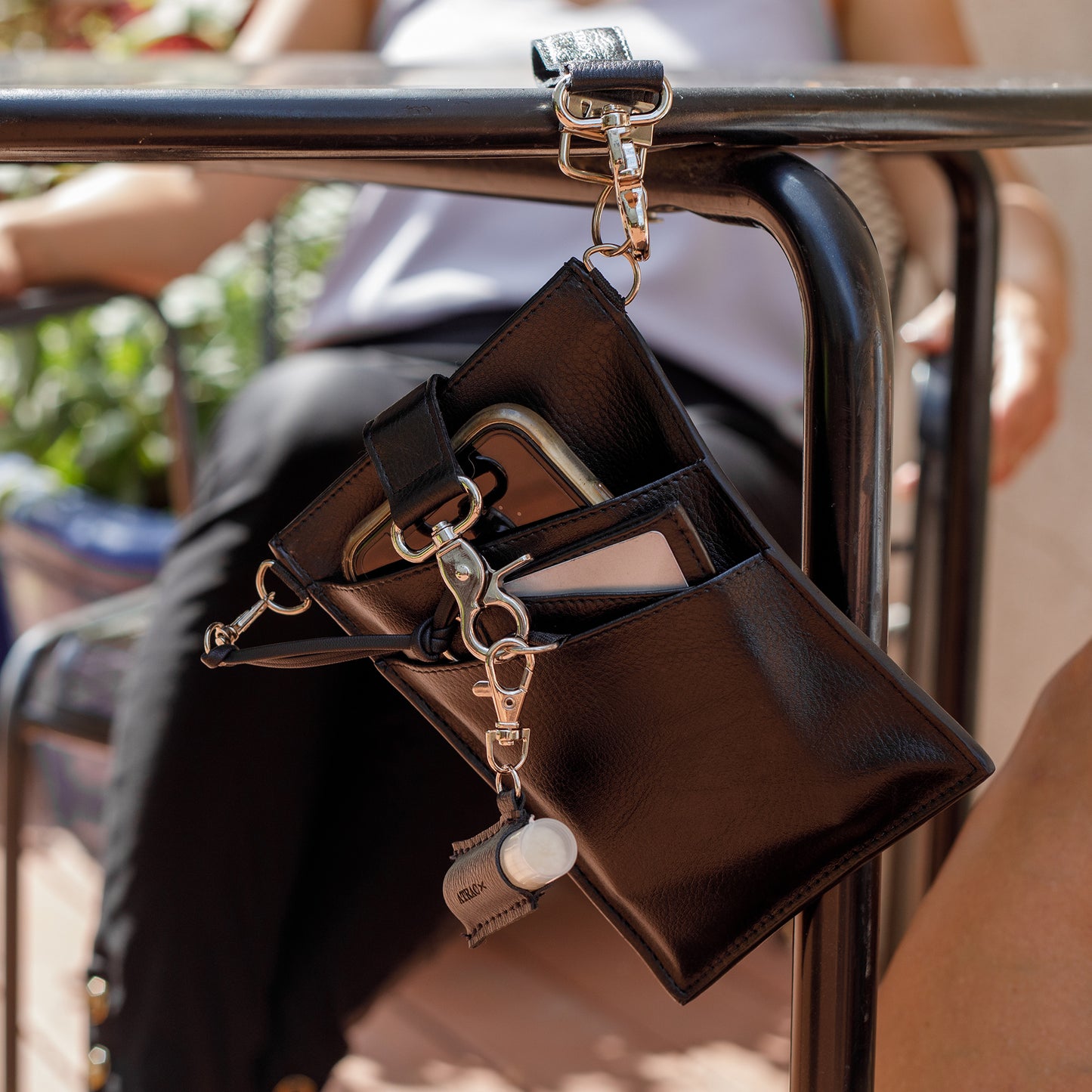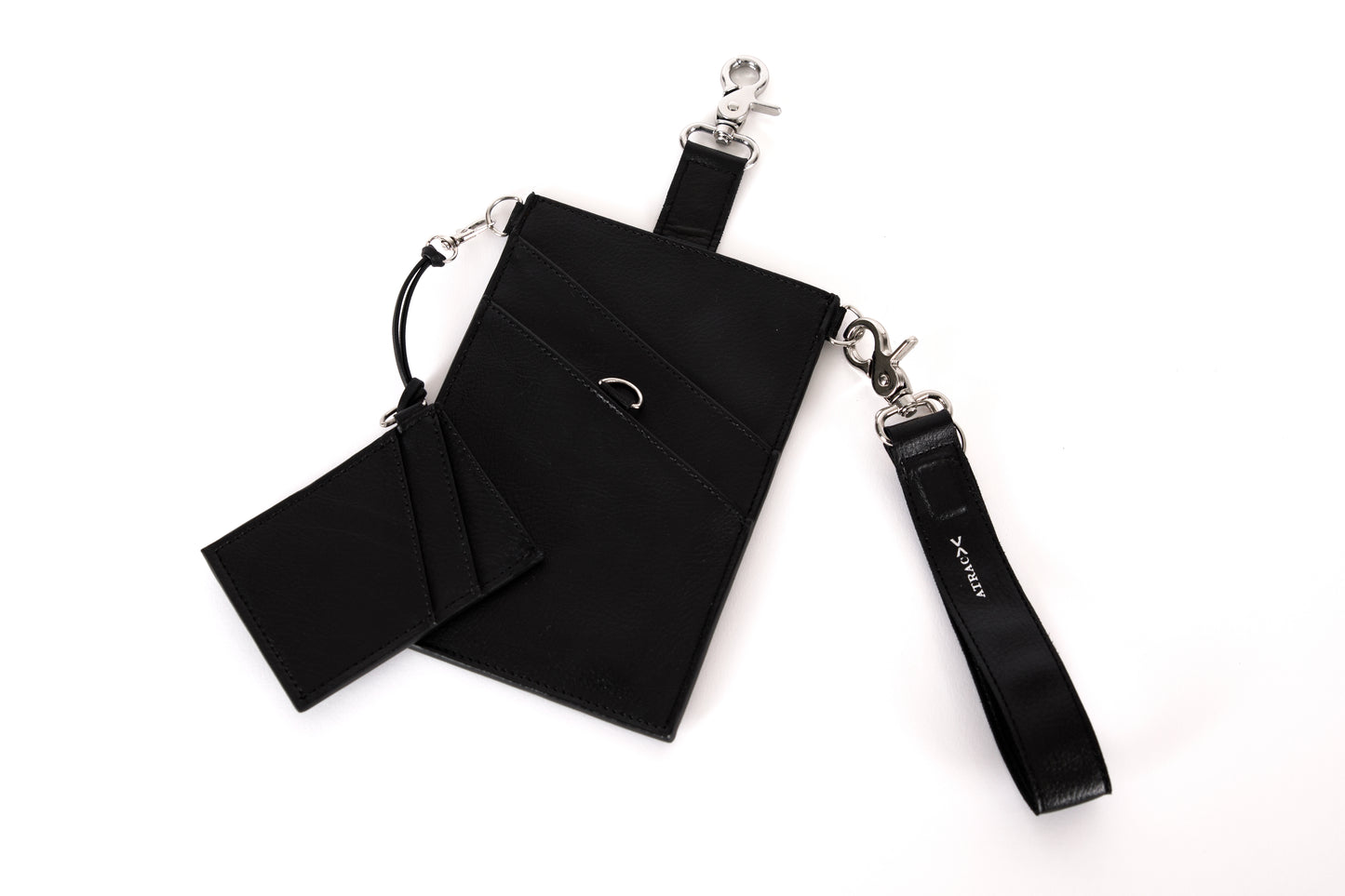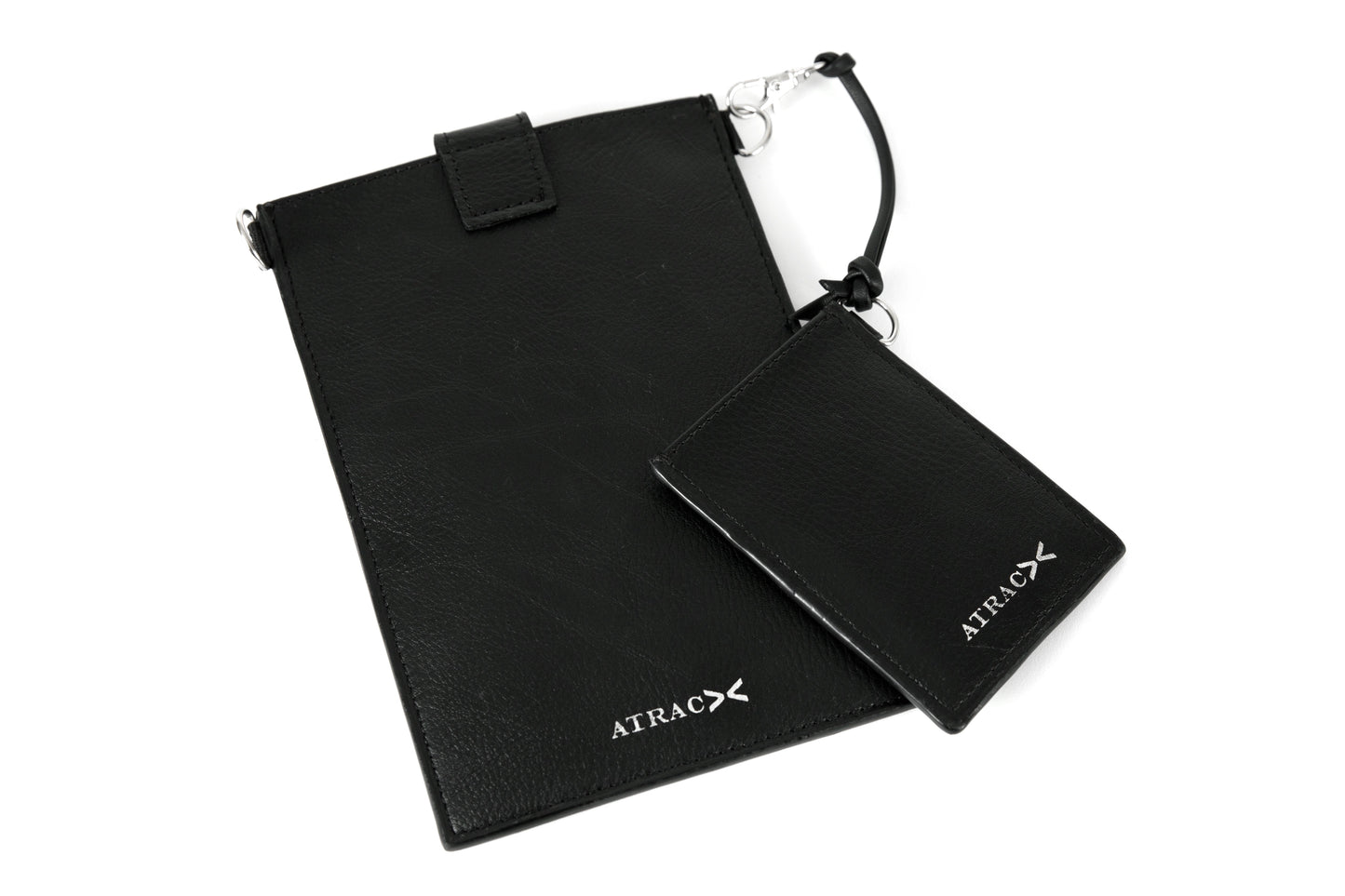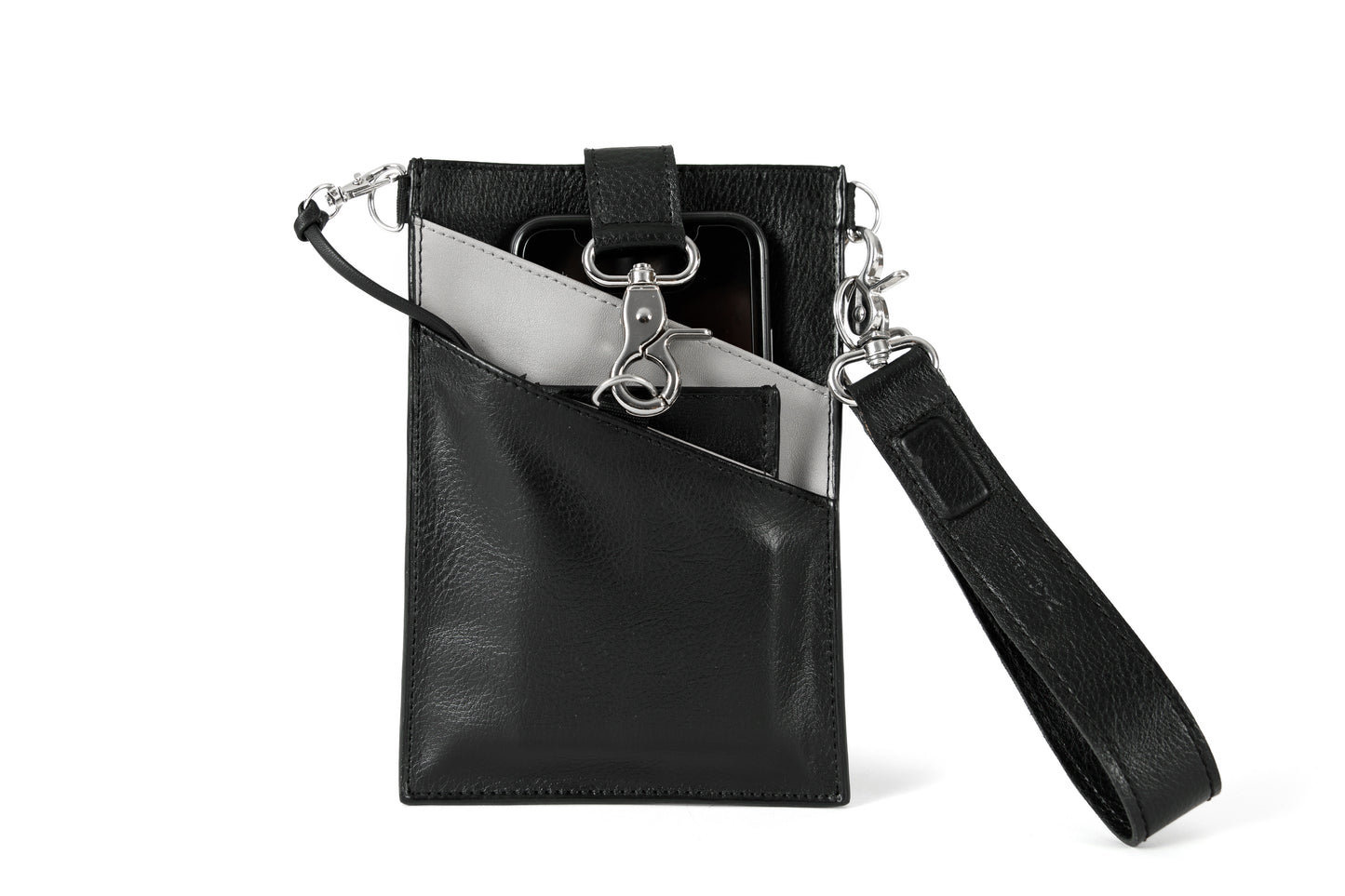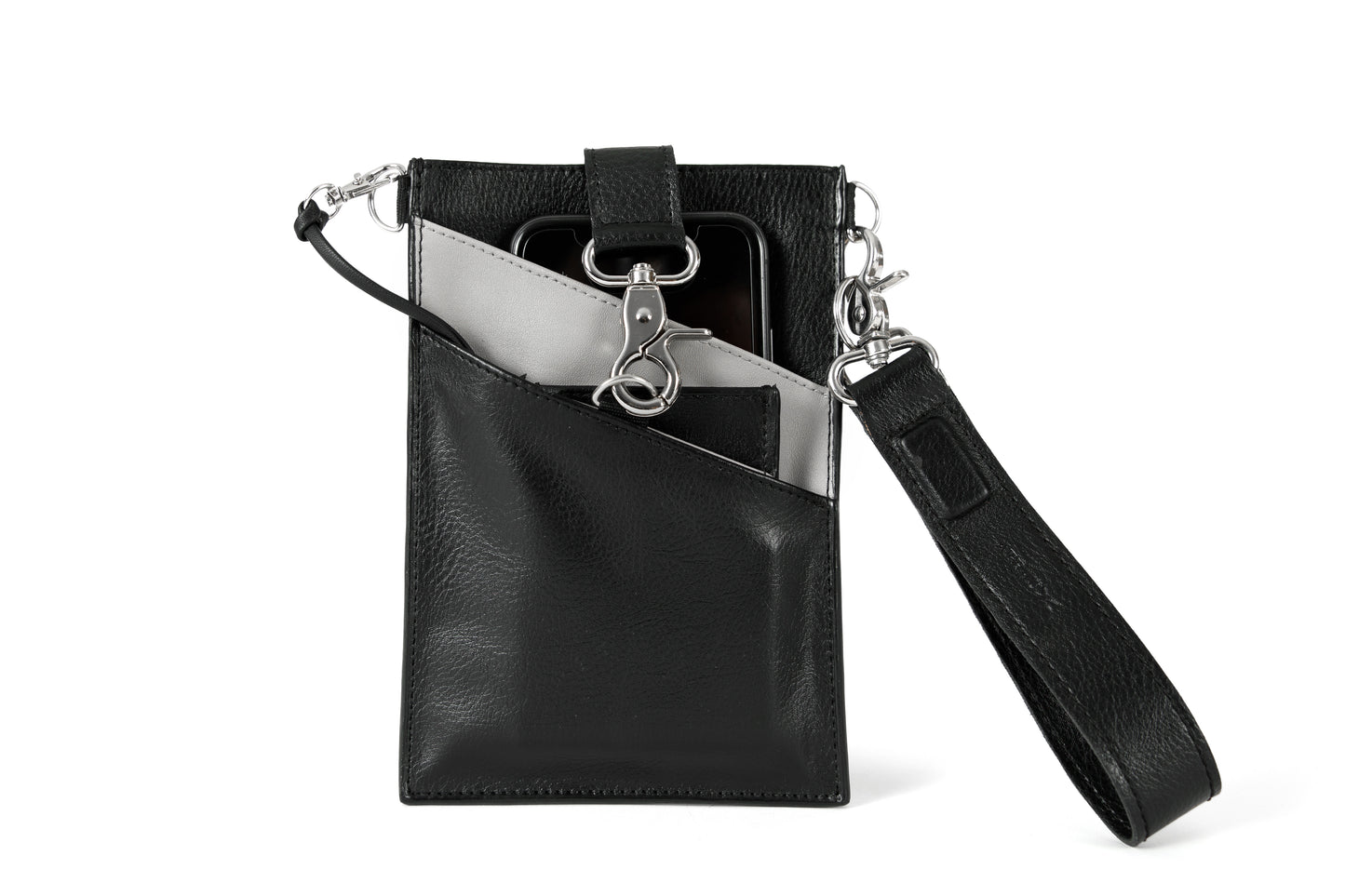 Nice little bag
Nice little bag. A little pricey. Wish I would be able to get the shoulder strap or should've gotten the whole package with the shoulder strap but I thought the price point for that seemed too high.
Cute and Functional
Love the look and all the uses, it's truly amazing how strong the magnets are. Absolutely love that I can slap it up on the metal and it will hold my phone.
Love how simple and beautiful but functional this is. The wristlet strap is awesome, the magnets are strong enough to hold my phone. Highly recommend
referred
A friend bought this exact set in the gray and black and I had to get myself one too. I'm loving the versatility of it! Great!!
Great design and function!
I bought this set because of the design. With its beautiful angles and lines and it caught my eye! Little did I know all of the functions it has! I now use this as my everyday wallet. I can transition it from my main purse, to a wristlet without having to switch anything out! Using the mag strap on its own is awesome too! Awesome for attaching my keys and work badge! 💯 recommend!
FREE shipping on orders over $50

Ships within 1-2 business days

Beautiful, soft, vegan leather

Looks and feels like leather

MONEY BACK 100% GUARANTEE

Love it, or receive a full refund on all purchases

Mission Africa

For every Mag Strap sold a portion goes to Mission Africa, an orphanage, school in Ghana.
What We Love
WHAT IT'S FAMOUS FOR

■ Everyday errands to events and concerts; perfect size that is allowed into event centers

■ Perfect size for traveling; conveniently attaches to luggage and backpacks

QUALITY ALWAYS

Crafted from luxuriously soft high quality vegan leather

WE RECOMMEND

No pocket no problem, No more digging through your bag. Add on our exclusive, original Mag Strap Mini. It may be small but it's mighty. Designed with modern yet timeless style, it offers multifunctional uses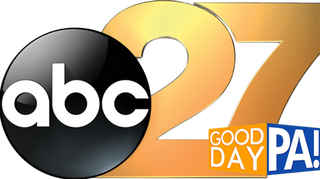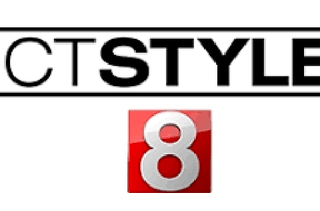 Let customers speak for us