WINTER SALE 25% OFF SITE WIDE | CODE: TAKE25
Stay organized, hands-free and still look fabulous no matter where life takes you.
Deluxe Set | Vegan Leather
Luxury accessories without sacrificing style.
Regular price
$189.00 USD
Regular price
Sale price
$189.00 USD
Unit price
per
Sale
Sold out
Introducing our exclusive Deluxe Set. The ultimate solution for hands-free convenience.
Our Deluxe Set seamlessly blends timeless elegance and functionality to carry your daily essentials. 
Here's why you'll love it!
Crafted from luxurious soft vegan leather for a modern, minimalistic look

The Mag Strap Keychain Bracelet and Wristlet have High-strength rare earth magnets built into our exclusive straps, it is a stylish and practical accessory With PATENTED TECHNOLOGY (U.S. Pat. 11,805,863), our magnetic keychain bracelet and wristlet are a simple accessory made better for you and everything you need to carry.

✅ You will never have to dig for your keys at the bottom of your bag again, or stuff your pockets full of your essentials!
✅ No pockets, no problem, clamp to any outfit
✅ No Hooks? Affix it to metal with high strength magnets. On refrigerators, bathroom stalls, lockers, gym equipment and so much more.
✅ Wrap and secure around any bag, strollers, grocery carts, bicycles or wherever you can loop and secure.
✅ or simply wear around your wrist.
Our Phone Pouch Features 3 pockets for storing your phone, passport, and other essentials. it is perfect for keeping your phone and other essentials close at hand
Our Three Pocket Wallet provides plenty of storage space for your cards, cash, and other important items.

Our Lip Balm Holder Kiss your lip balm woes goodbye with our sleek, Lip Balm Holder, the perfect solution for keeping your lip balm within reach and organized on the go! Fits most standard lip balm tubes: compatible with a wide range of lip balm brands. A convenient way to keep your favorite lip balm or chapstick within easy reach.
3-1 Adjustable Crossbody Strap extends from 30" to 53" for versatility Easily transitions from a crossbody, to a hip bag, or can be used as a lanyard, it allows you to carry all of these accessories with ease.

With its sleek and versatile design, this deluxe set is perfect for anyone who needs to stay organized and on-the-go. Whether you're running errands, traveling, or simply out and about, this set has everything you need to stay stylish and prepared.
Created with ease in mind  each piece can be used separately or together
A practical solution for carrying your essentials and enhancing your personal style
So why wait? Order your LaVieatrac deluxe set today and start enjoying the ultimate in convenience and style!
 Our magnetic straps are patented  (U.S. Pat. 11,805,863)
Size & Details

Mag Strap Mini
Luxurious Vegan Leather
7" long Strap when opened
Heavy Duty Hardware on both ends
2 rare earth high strength magnets

Mag Strap Wristlet
Luxurious Vegan Leather
12" long Strap
Heavy Duty Hardware on both ends
2 neodymium magnets

Crossbody Strap
Nylon
Adjustable strap extends from 30" to 53" (end-to-end, including hooks)
1" wide
Heavy Duty Hardware on both ends
The 3-1 Crossbody strap does not contain magnets

Phone Pouch
Soft Vegan leather
5" wide x 7.25" high
Over the top security with heavy duty hardware
2 side mounts for use with straps

Slim Card Holder
Luxurious Vegan Leather
3-pocke,
Can hold 1-6 cards
3" wide 4" long

Lip Balm holder
Luxurious Vegan Leather
1.25" wide 2.25" long
Warranty

Satisfaction guaranteed. Return within 30 days receive a refund
Share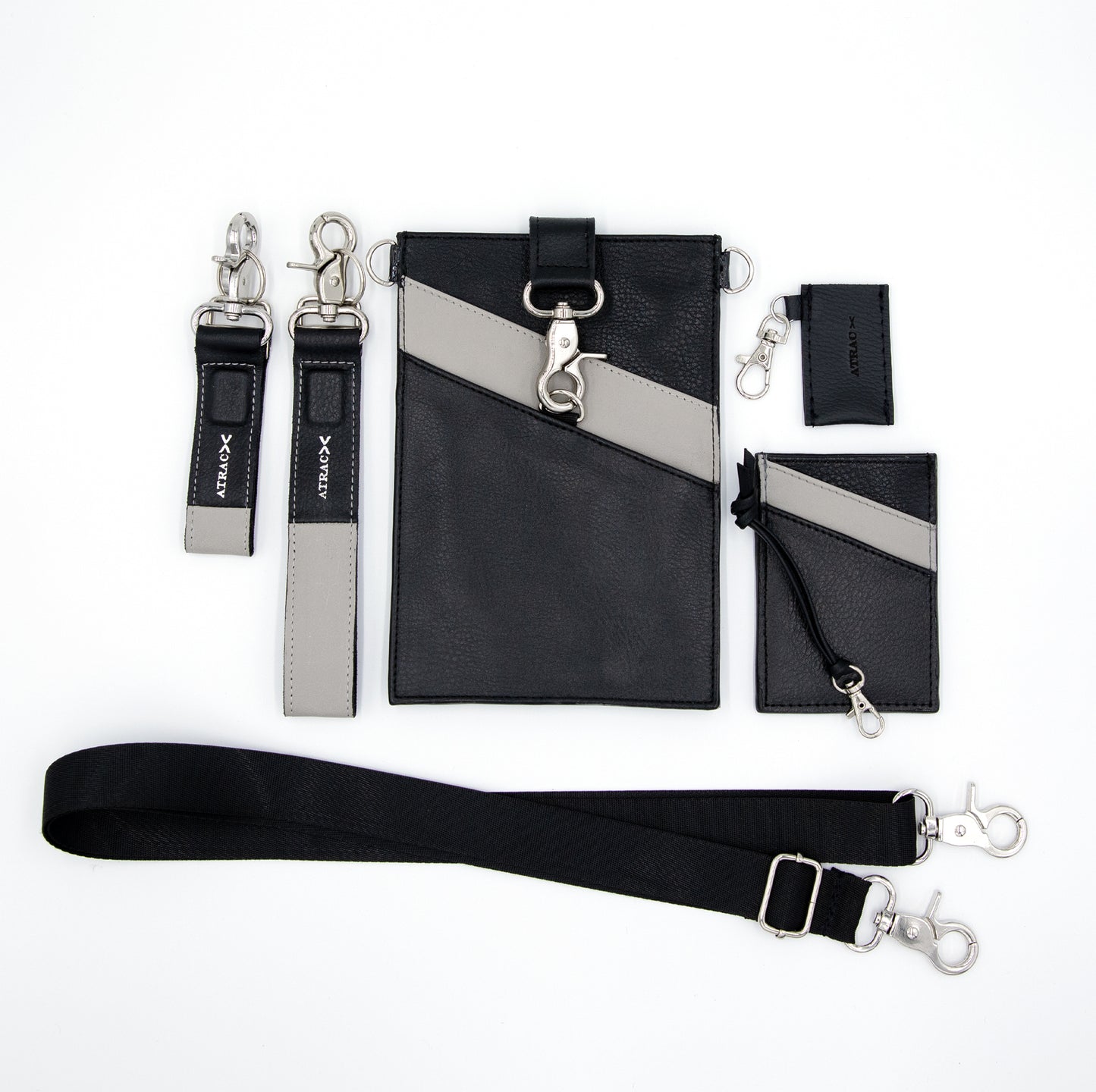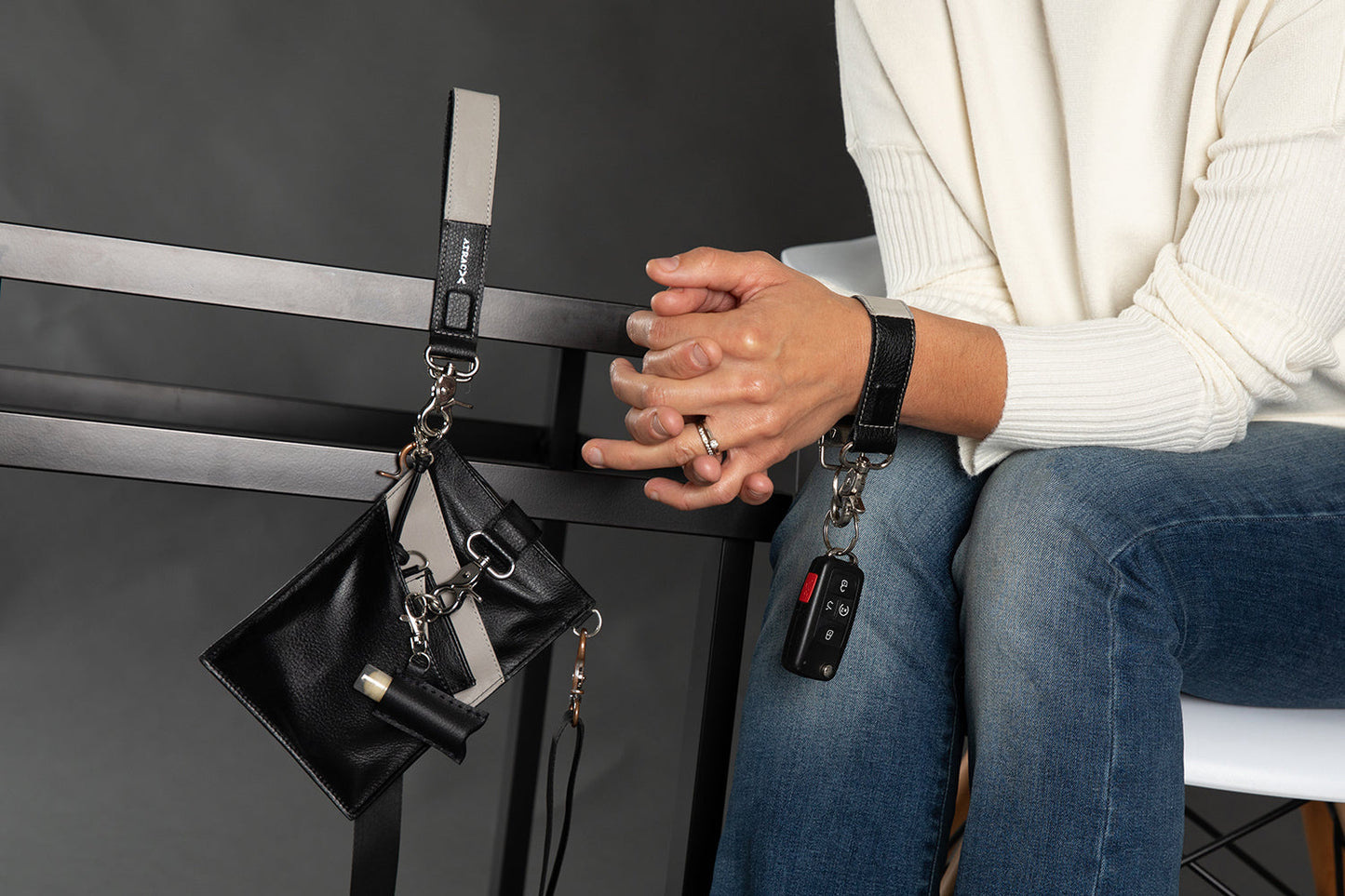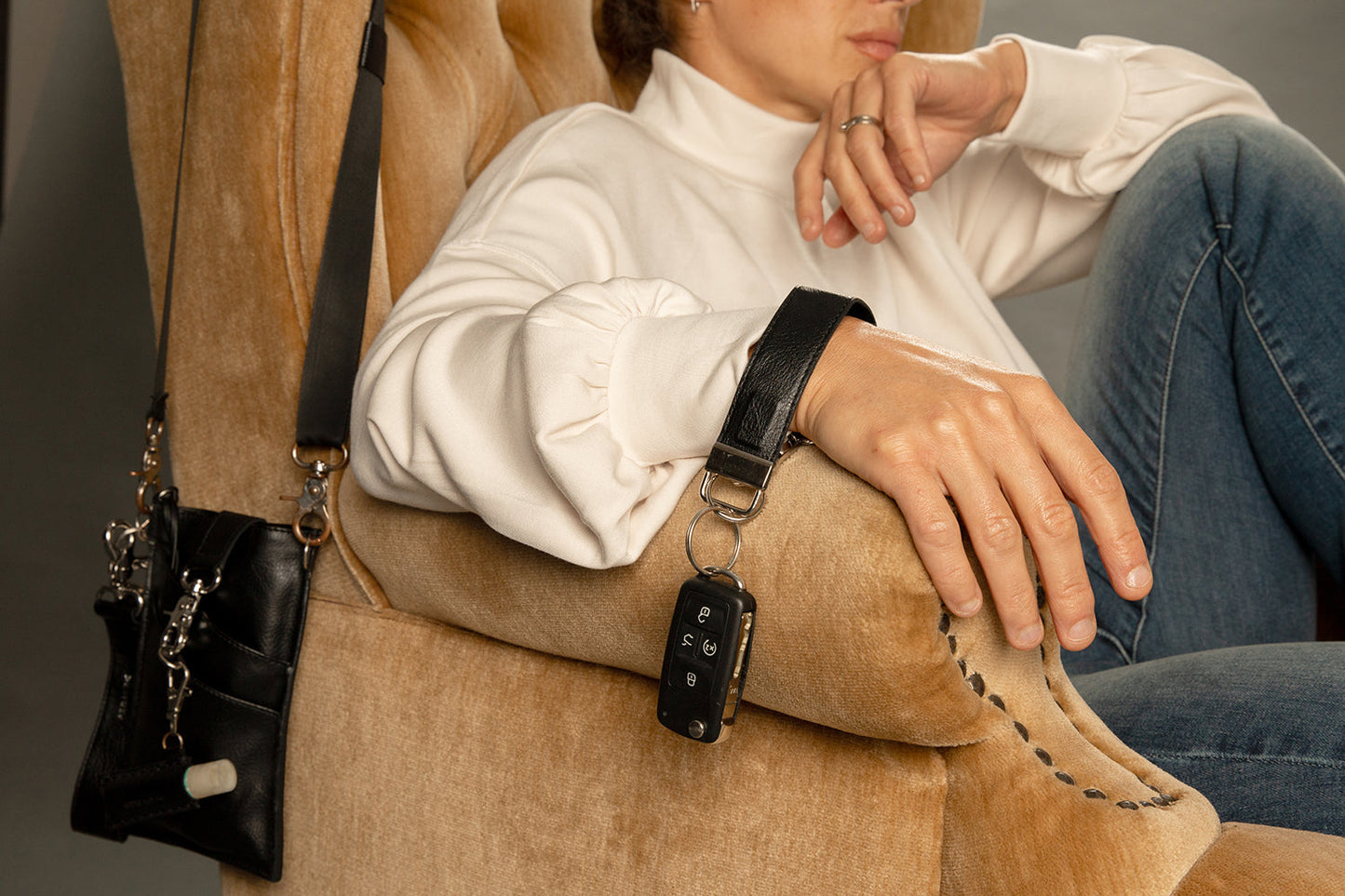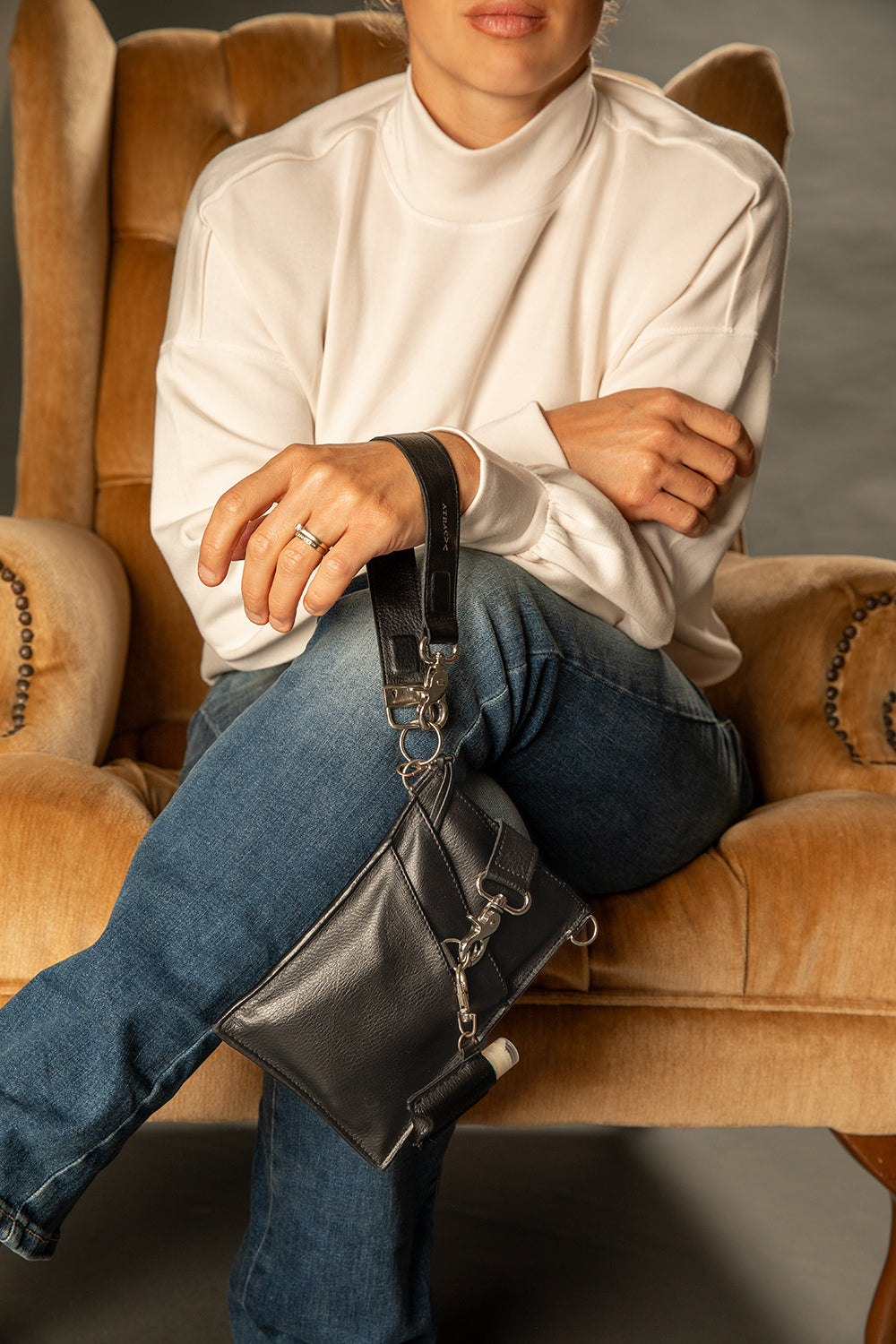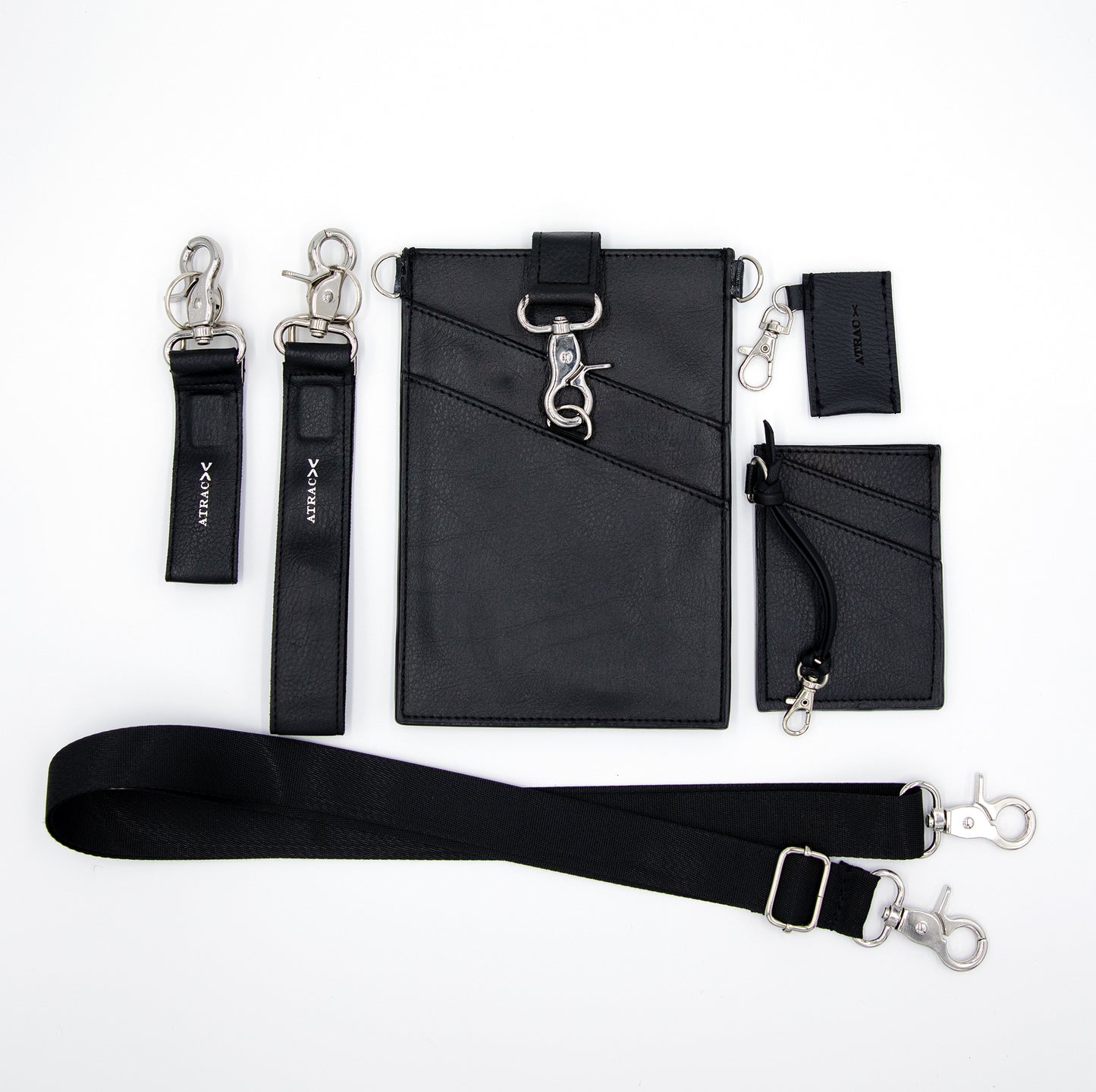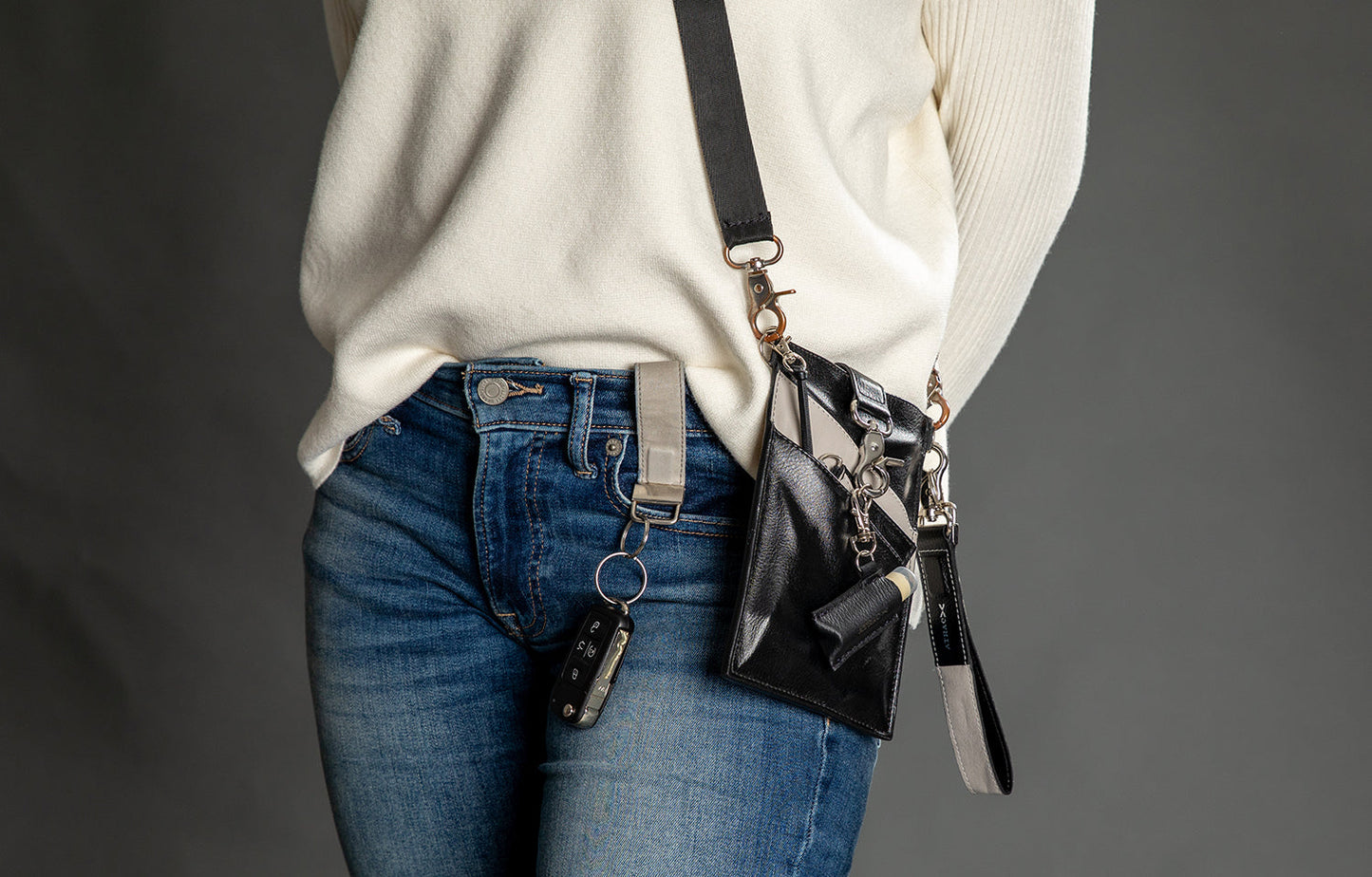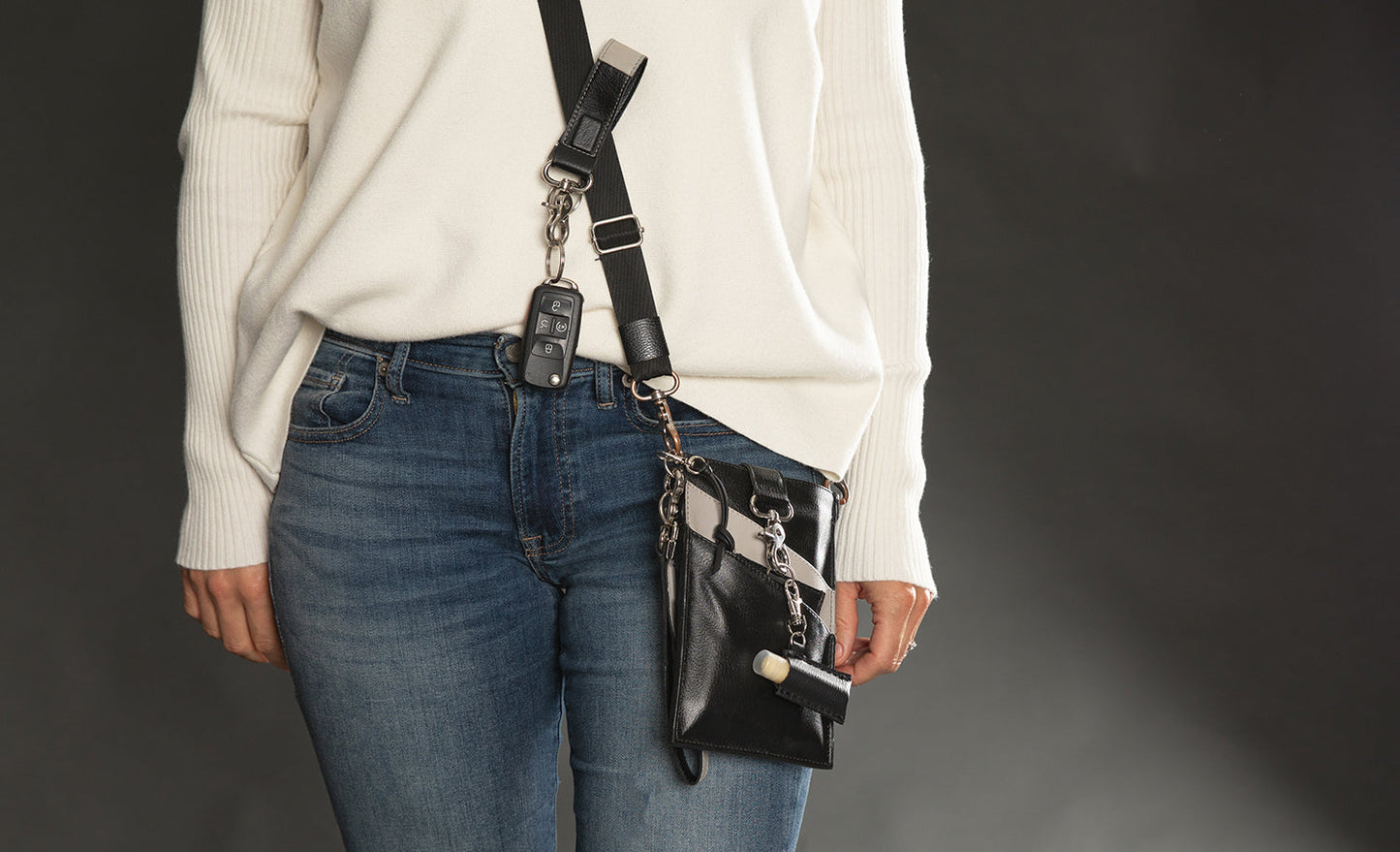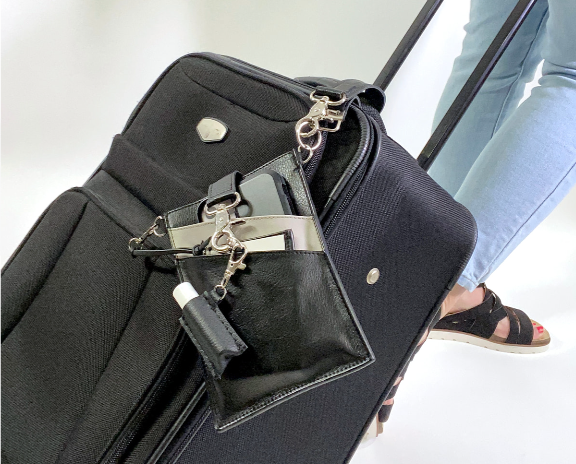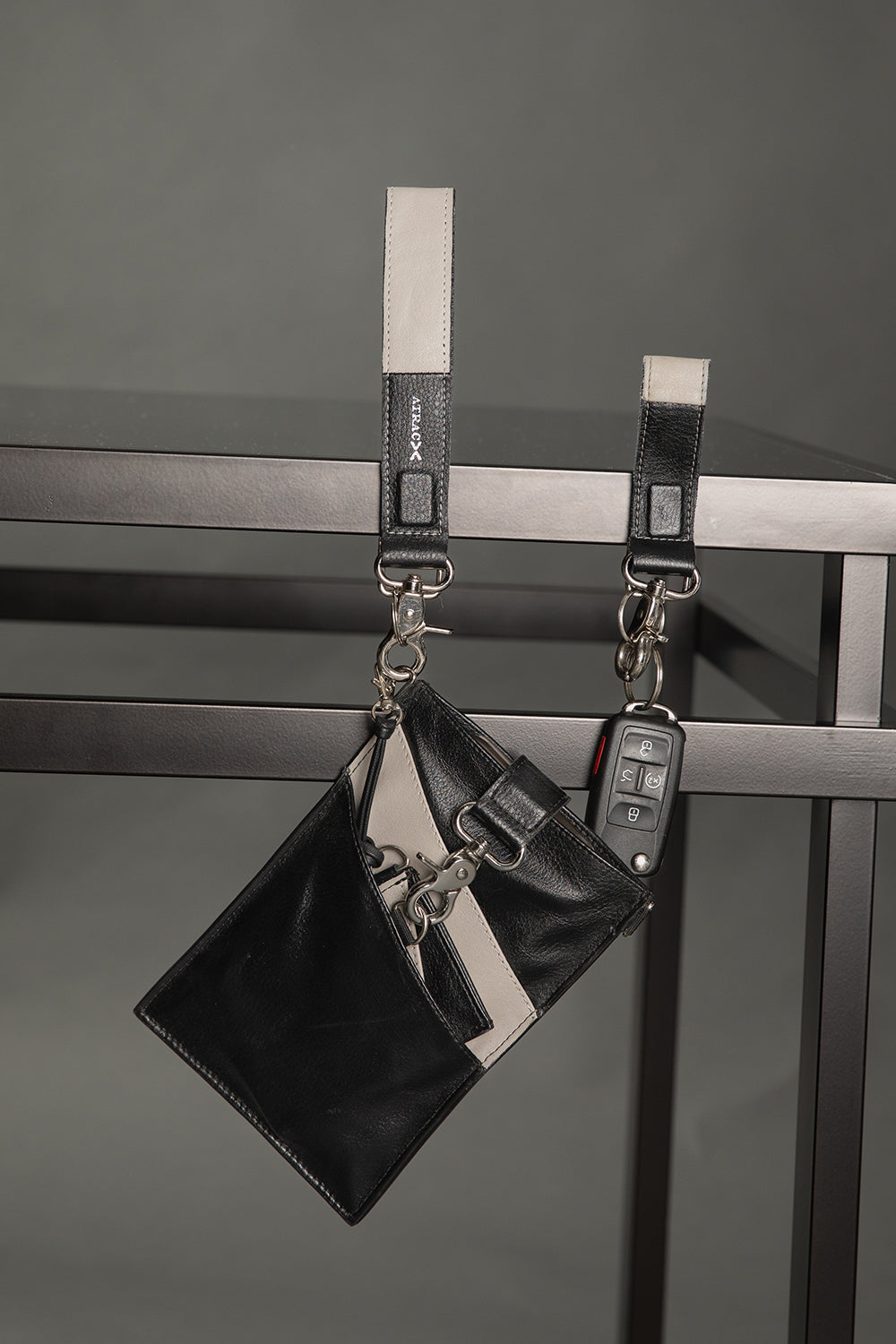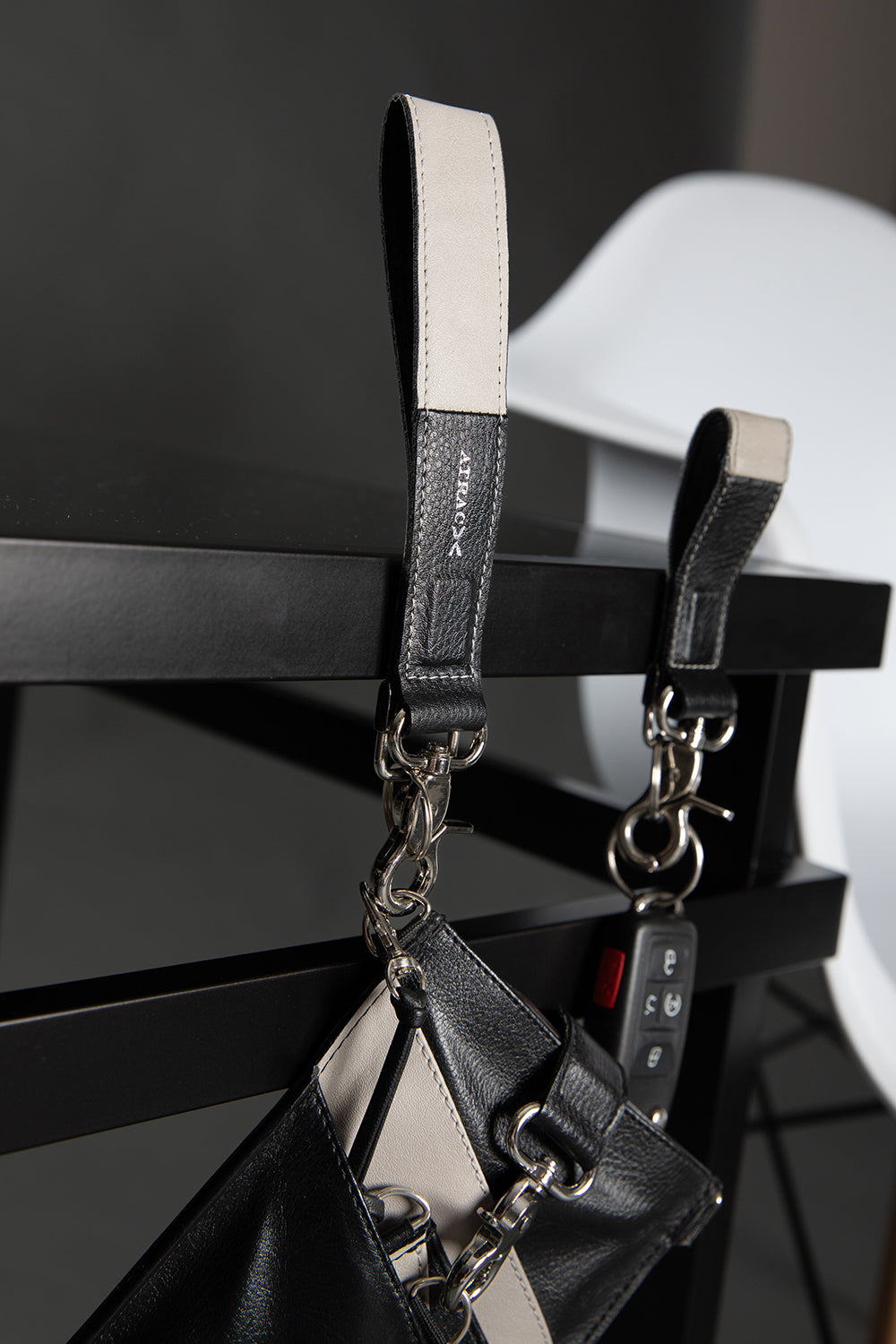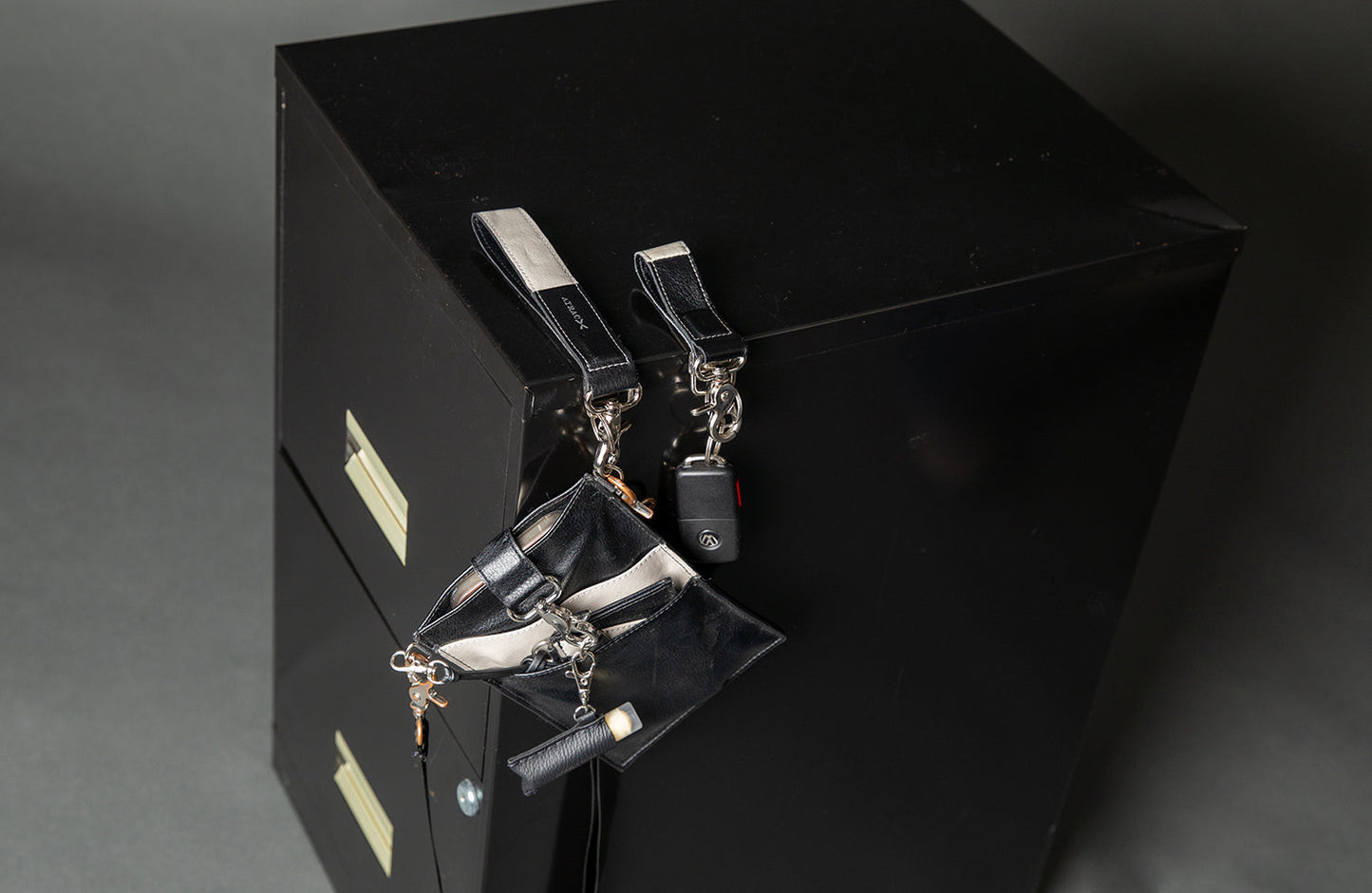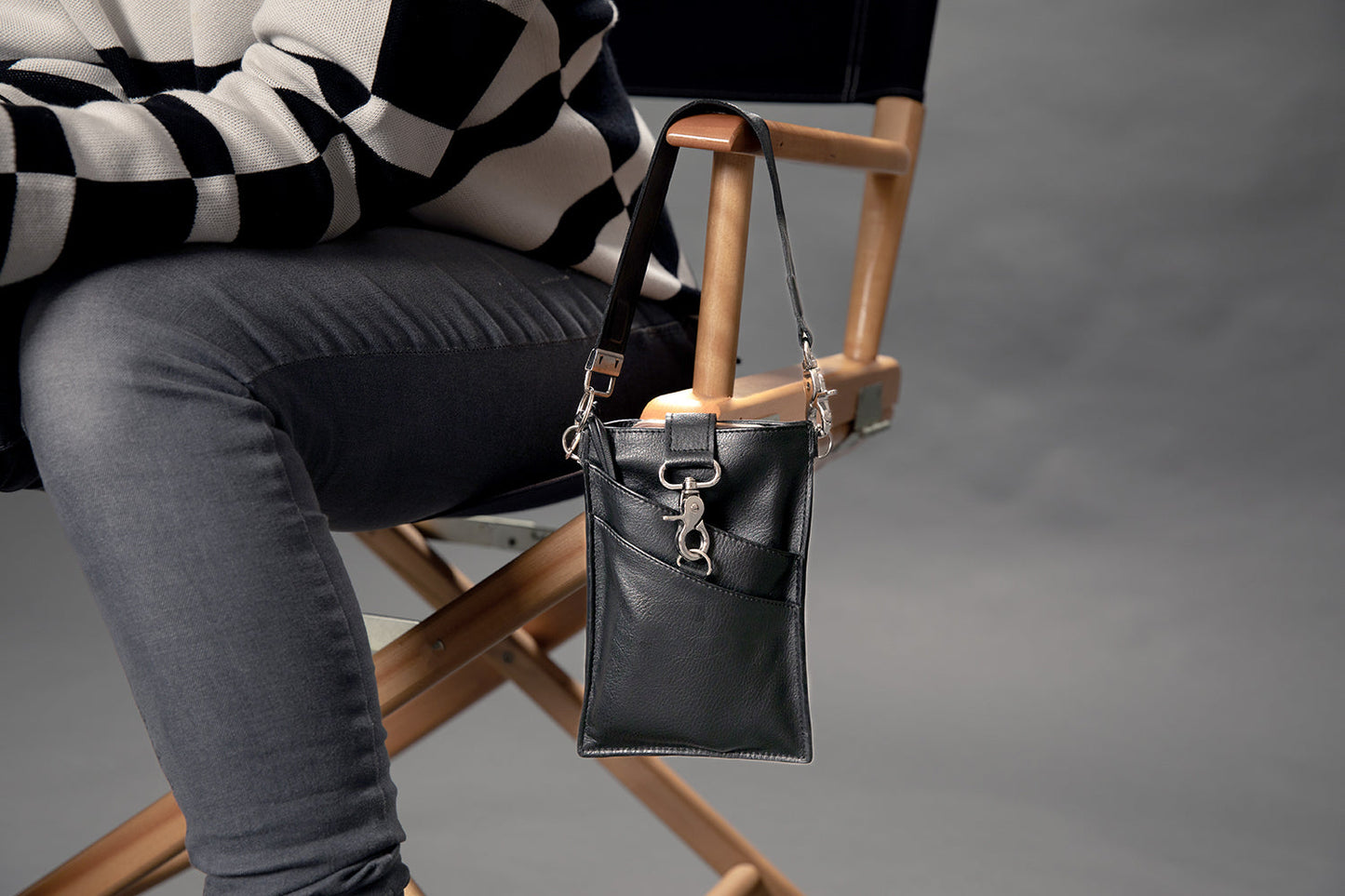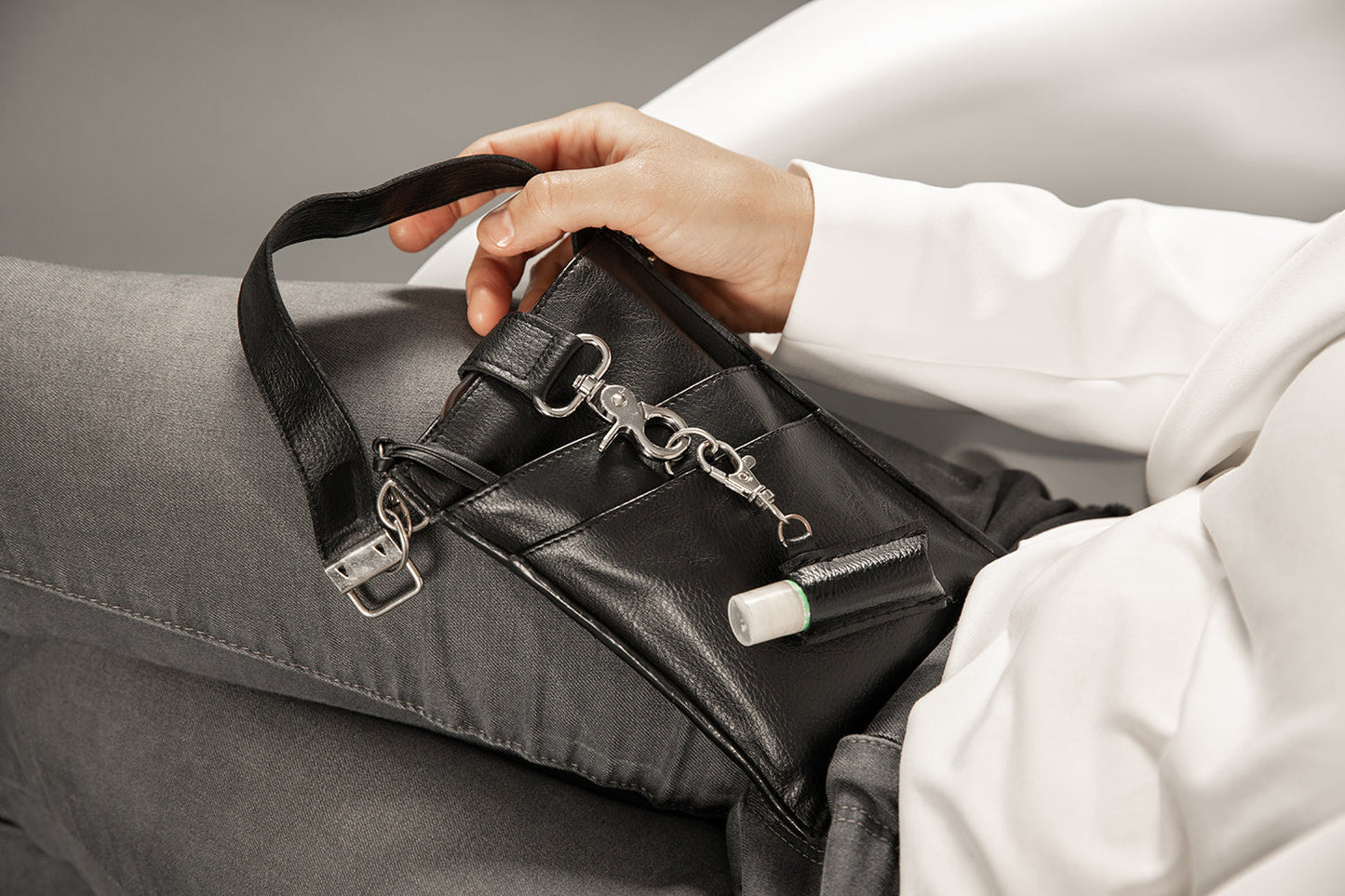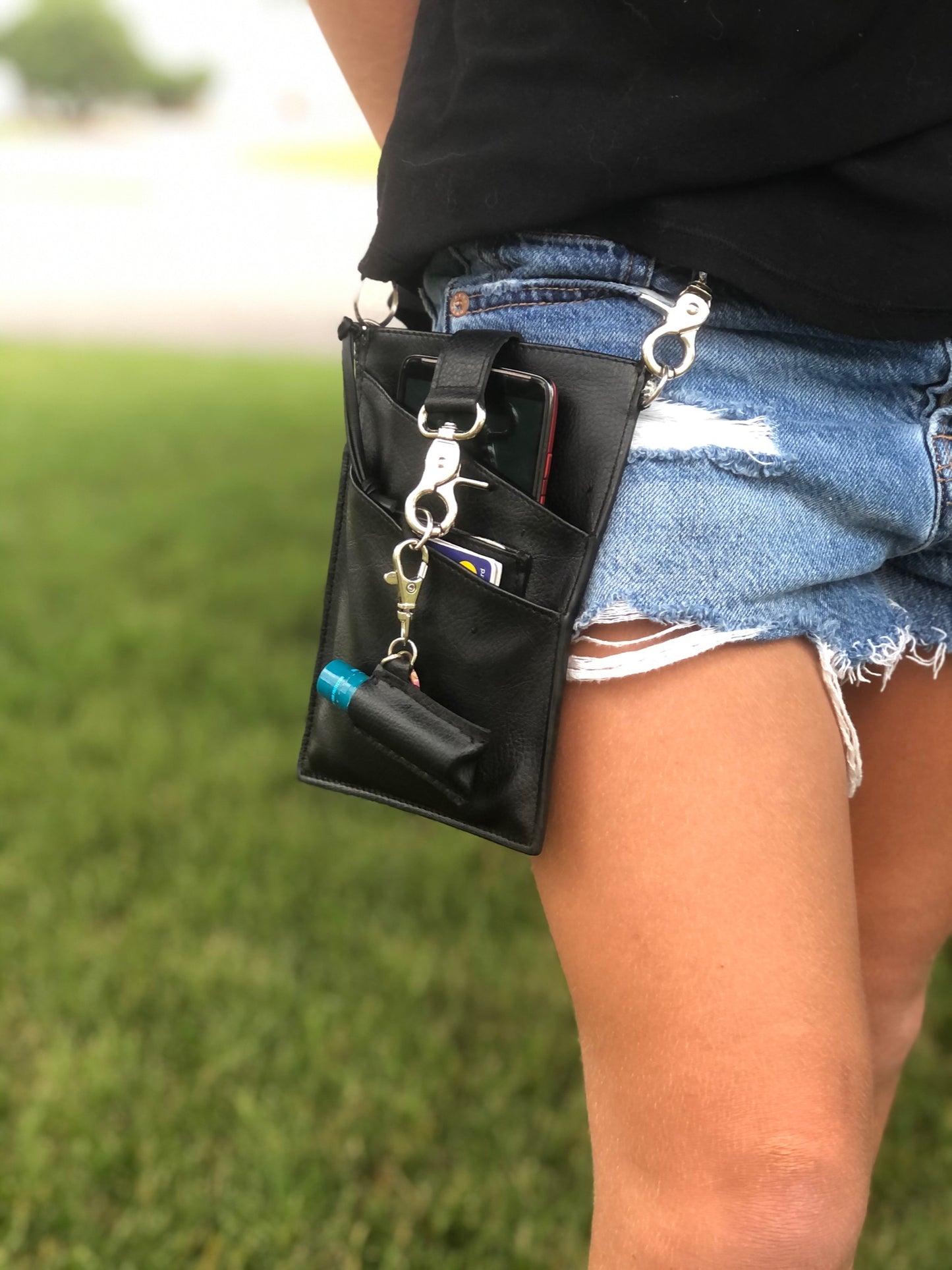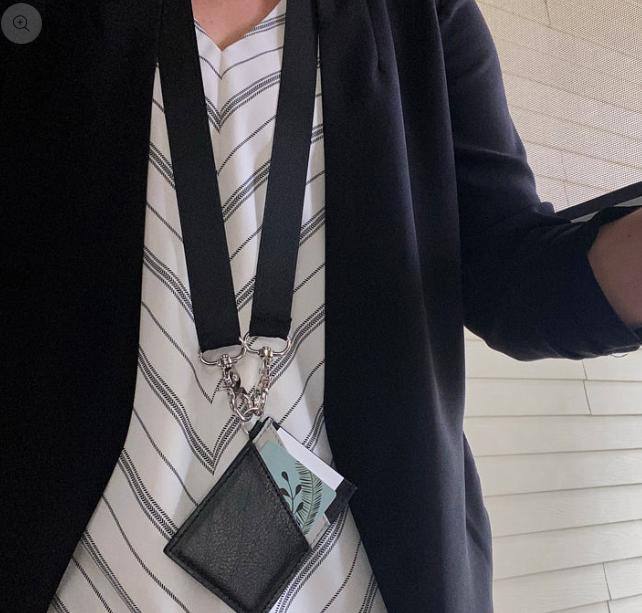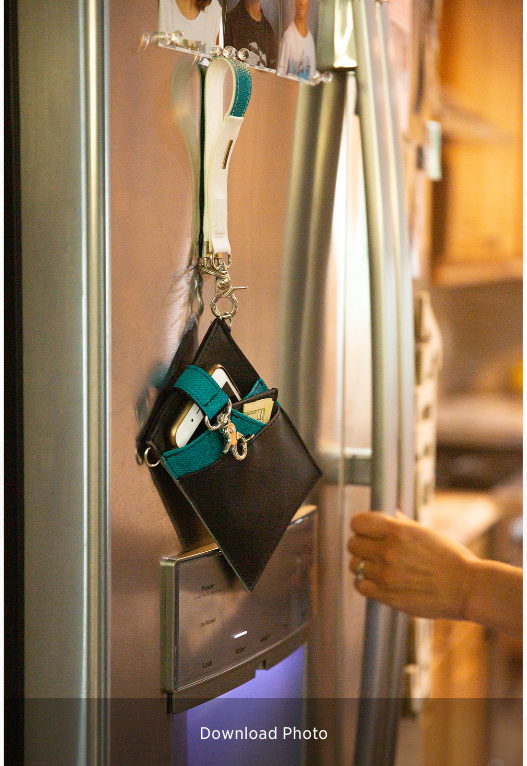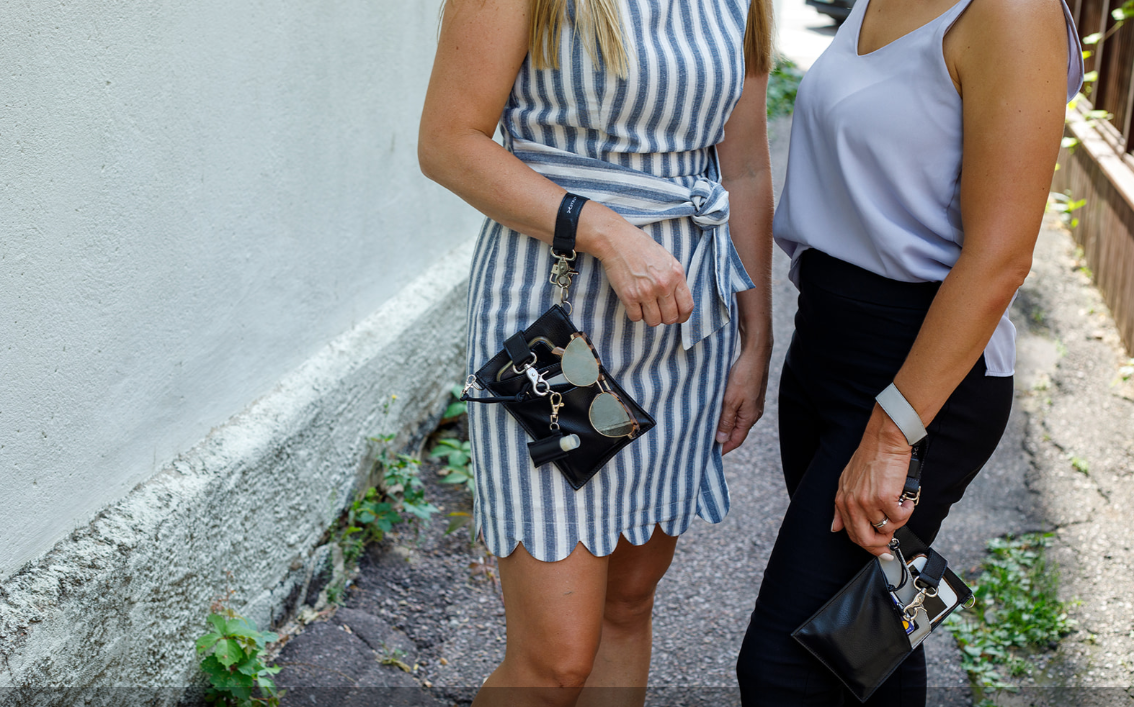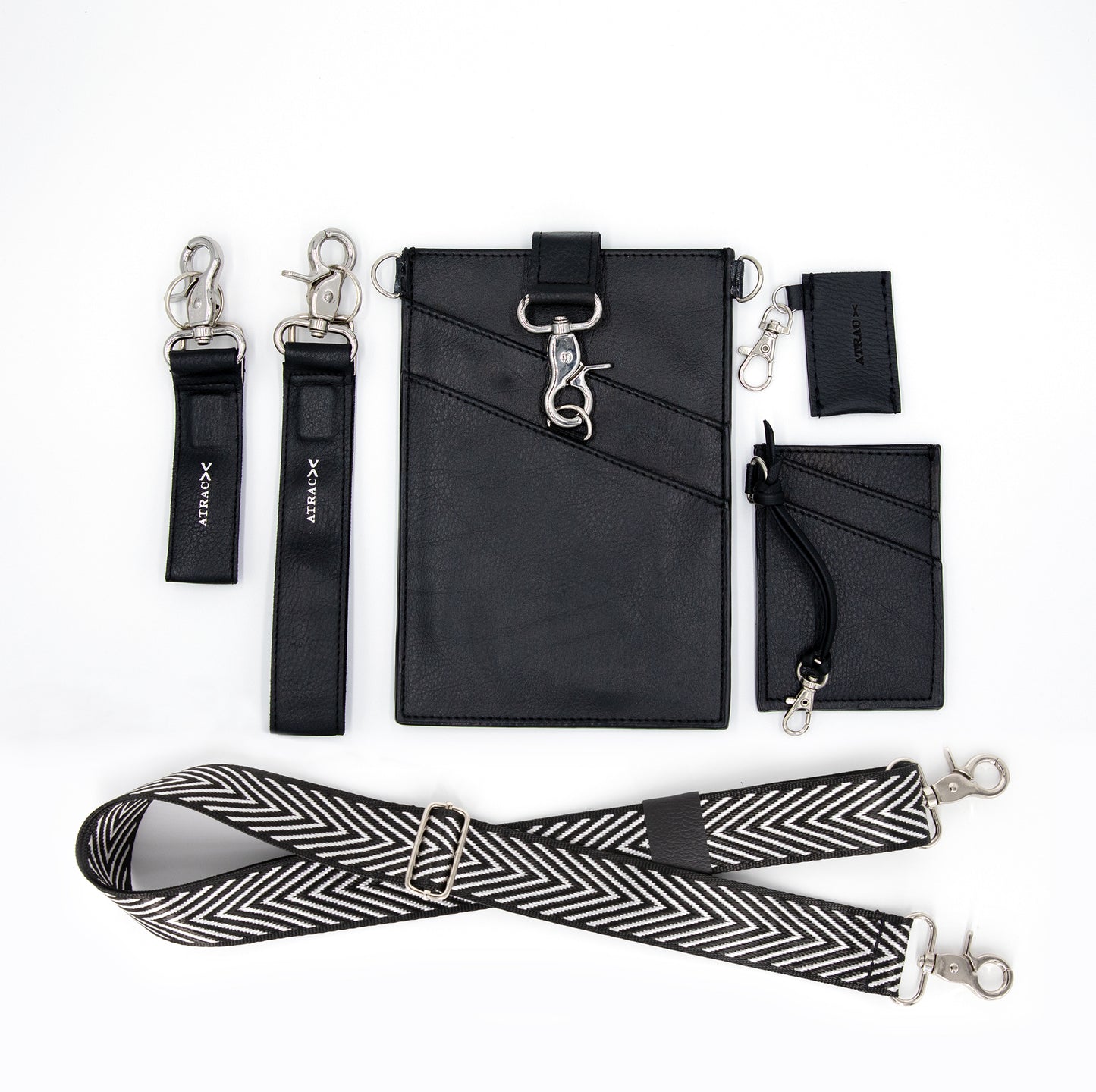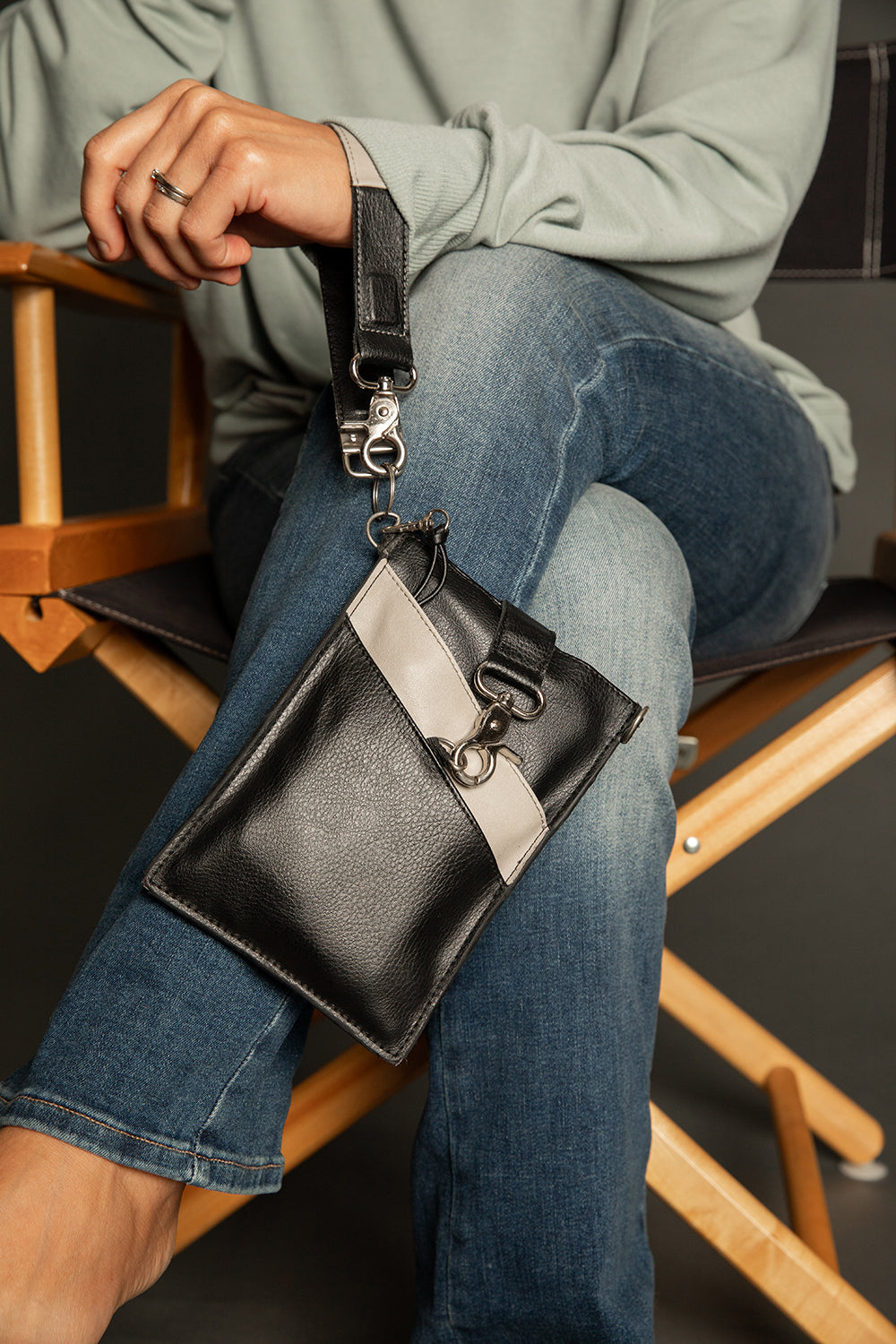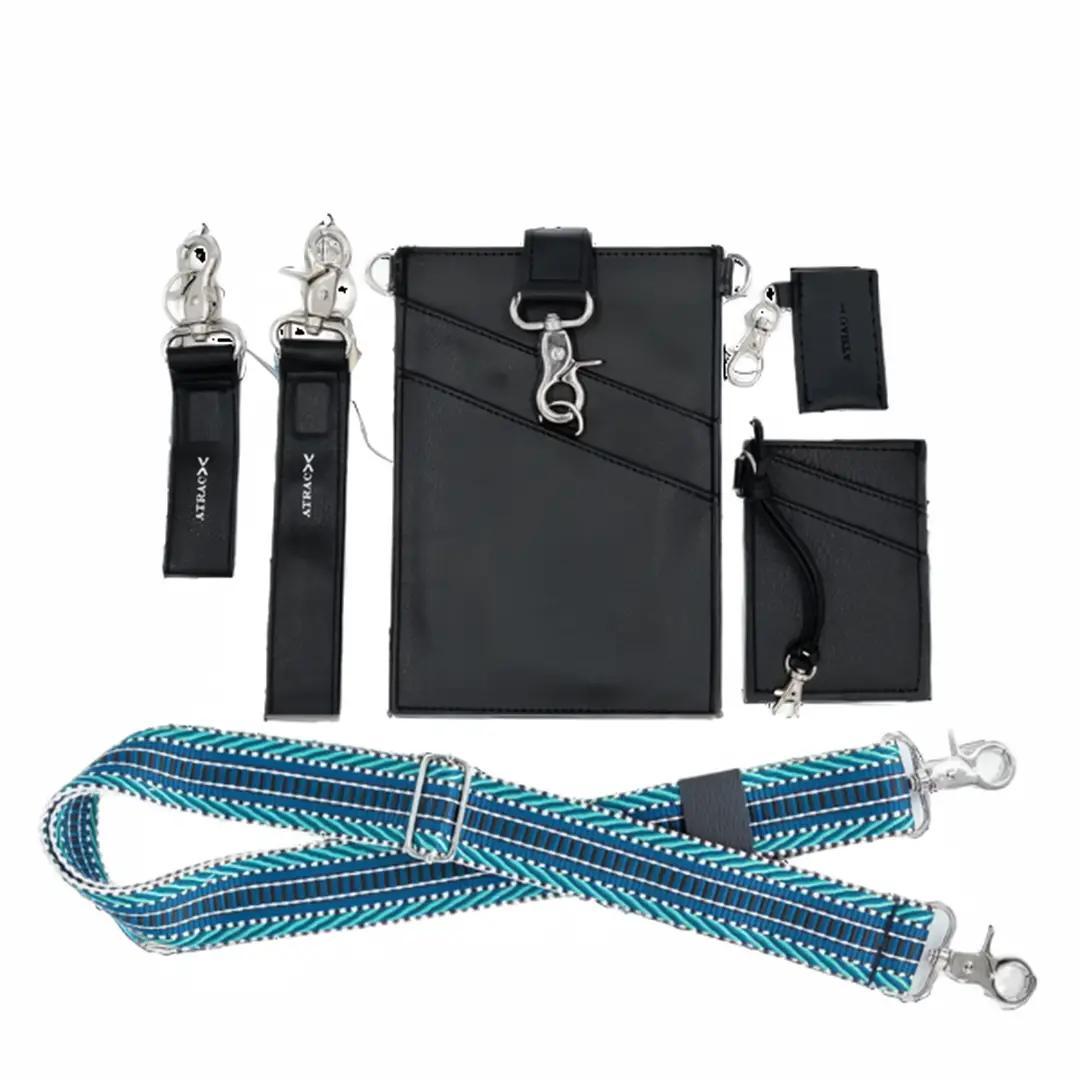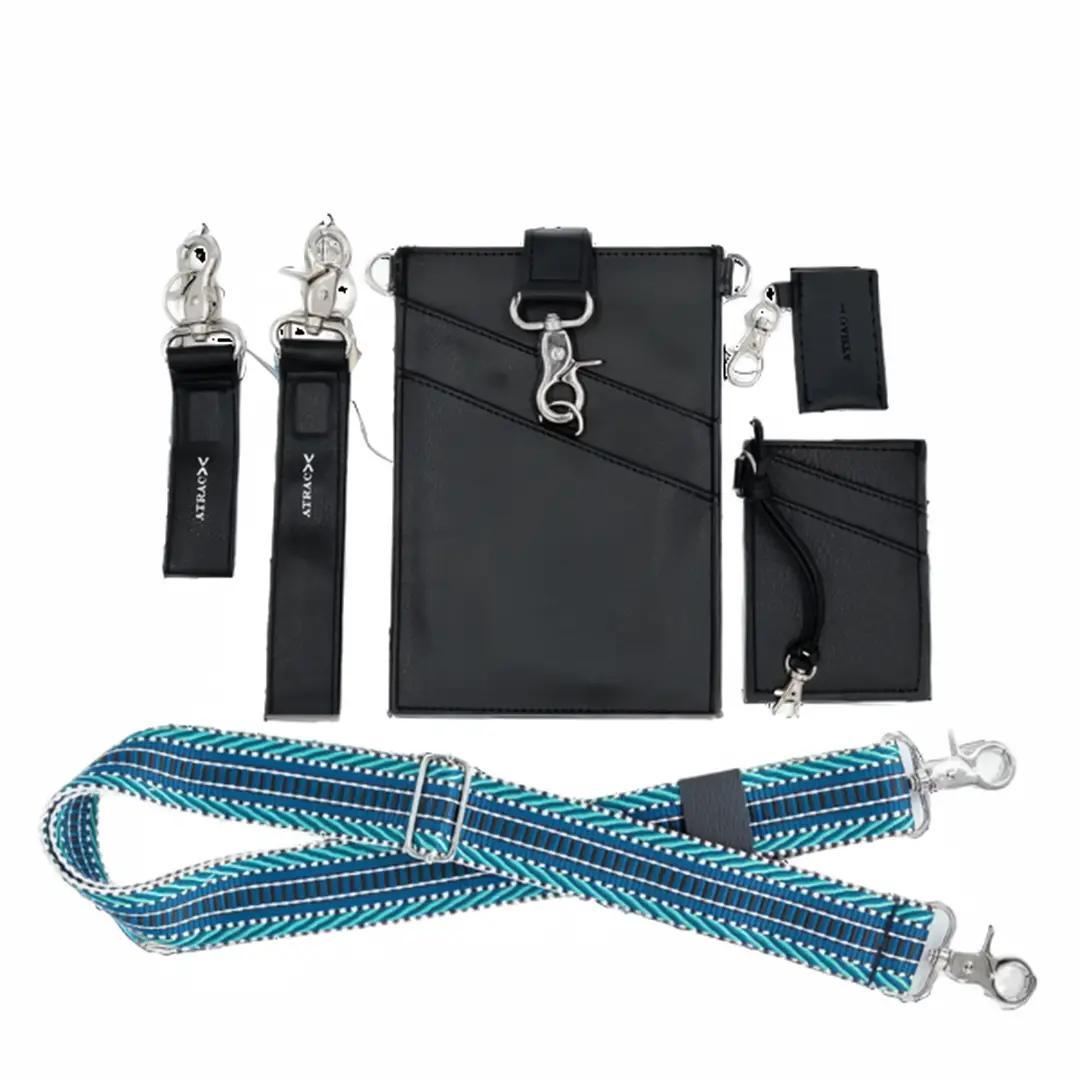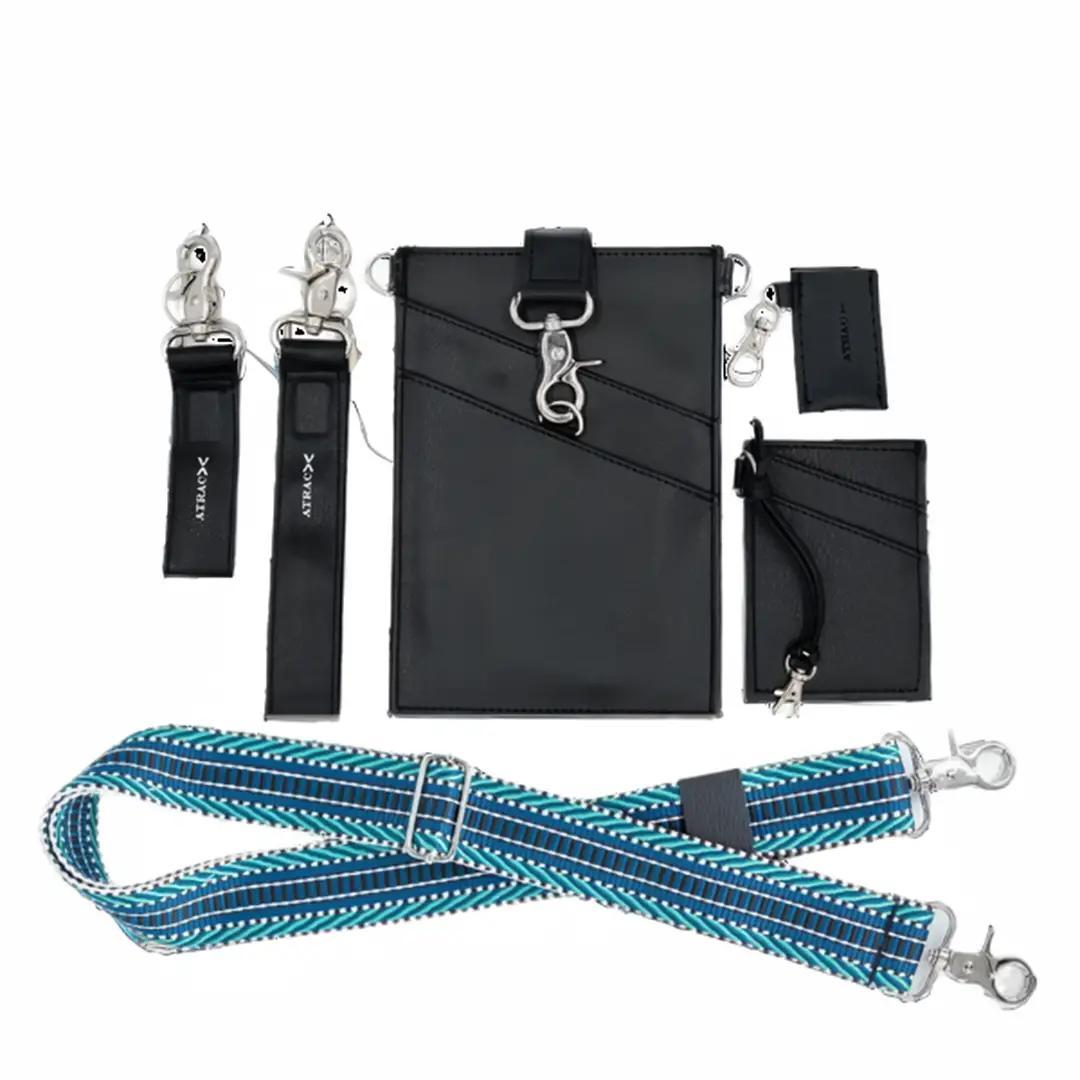 SO PRACTICAL!
Crazy, but I was attracted to the LaVietrac bag because of the lip balm holder!!
I've never came across a bag with such a feature! With the intention of ordering the lip balm holder with a small bag, I said, why not? ... let me try the Deluxe Set.
Well, I love my deluxe set! It is my go to bag when I just want to carry the bare minimum OR when I have my larger personal bag, work bag or shopping bag in tow. I thought all these metal clips and straps might be a cumbersome 'look' or feel, but I actually love that they feel secure and sturdy.
I am hoping the company will start to make different leather colored bags!!
So worth it!
Love the minimalistic look, and soft material. I absolutely love how versatile the set is. highly recommend!
Love this, just a great set and really unique, I use it all the time.
bought and loved it
Needed something for vacation, and found myself loving it for every day uses! The strength of the magnets is so fun! Highly recommend!
No pockets, no problem

Secure it through clothing, such as yoga pants and work attire. Attach your work badge or keys!

No Hooks?

No problem. Affix it to metal with the built-in high strength, rare earth magnets.

Tired of digging for your keys?

Great for looping around bags, luggage, backpacks, and more!

Wrap and secure

around chairs, shopping carts, gym equipment, bicycle handles, strollers and more! 

Wear around your wrist.

Like a traditional wristlet.
FREE shipping on orders over $50

Ships within 1-2 business days.

Beautiful, soft, vegan leather.

Looks and feels like leather.

MONEY BACK 100% GUARANTEE

Love it, or receive a full refund on all purchases.

Mission Africa

For every Mag Strap sold a portion goes to Mission Africa, an orphanage, school in Ghana.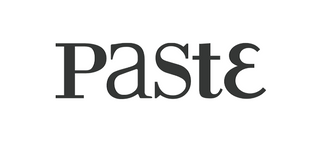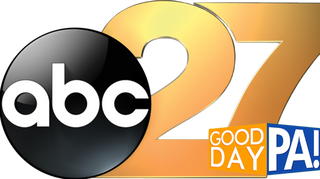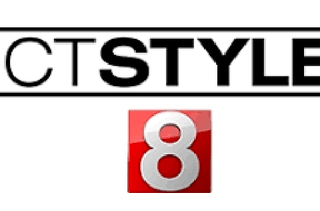 Let customers speak for us